I tried a new food, and I'm going to pass it on to you. Consider this a belated Christmas gift.
Here it is:
Rice Krispy Treats made with Fruity Pebbles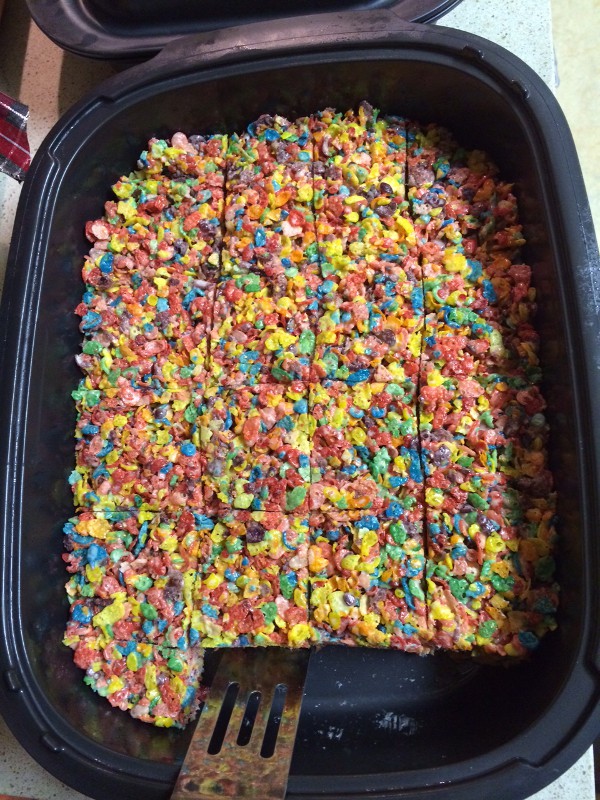 Just make rice krispy treats like you normally would, but use Fruity Pebbles instead of plain Rice Krispies.
I would say they are about twice as good as the standard recipe.
It's like rice krispy treats with flavor, not just sugar.
This variation is good, but my all-time favorite is still the rice krispy treats made with butterscotch and with a chocolate topping.
Therefore, when I have finished this, and have put my seal on this fruit of theirs, I will go on by way of you to Spain.
Romans 15:28




This little article thingy was written by Some Guy sometime around 6:40 am and has been carefully placed in the Food category.