Now that everyone has forgotten about Halloween and moved on to November stuff, it's time for me to update you on this year's pumpkin carving.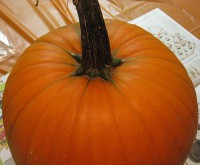 The first step in all of this pumpkin-carving business is to select good pumpkins. Pictured here is a perfectly-formed pumpkin. It's easy for us, because our neighbors grow and sell pumpkins. It's on a small scale, but we still get a nice selection.
The next step is to cut open the top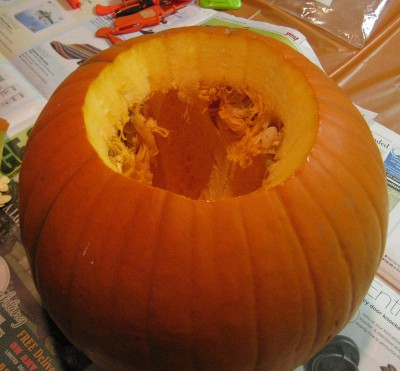 Step 3: scoop out the innards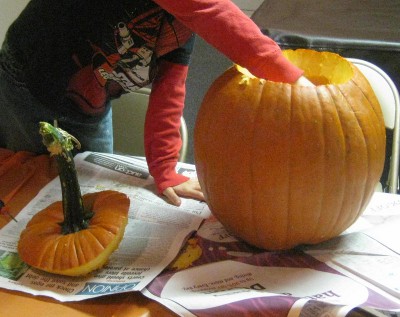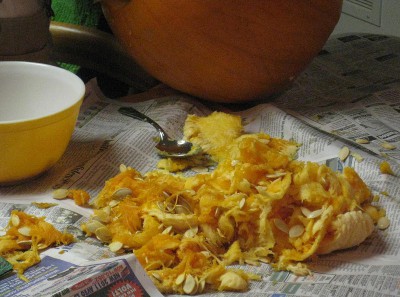 Step 4: Cut out the design
You may want to freehand it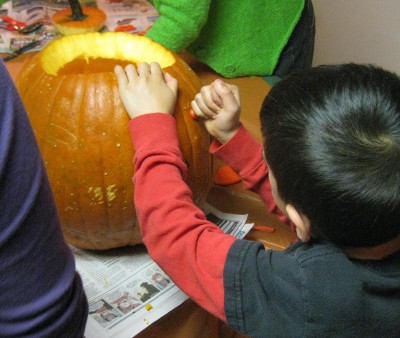 or you may want to use a template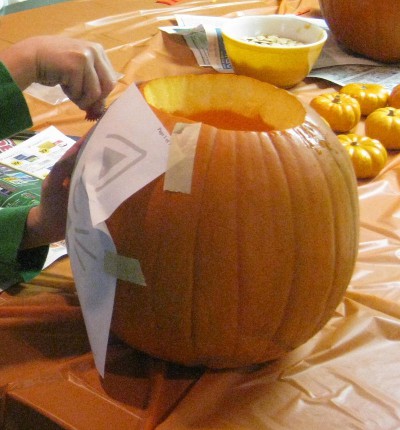 It's difficult to get the tape to stick to the pumpkin though.
Step 5: Display the jack-o-lanterns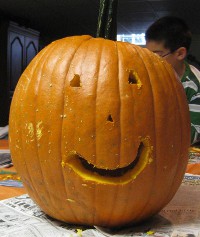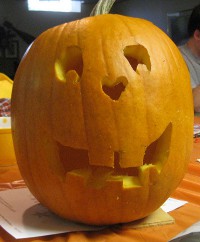 Tips:
Have a big enough workspace: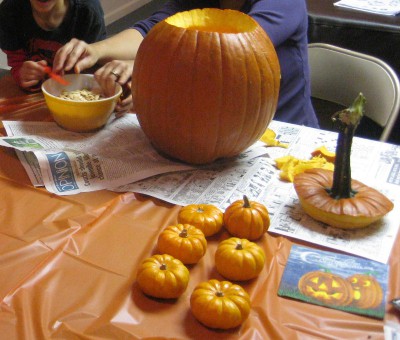 It helps to have something to hold the seeds, especially if you want to roast them later: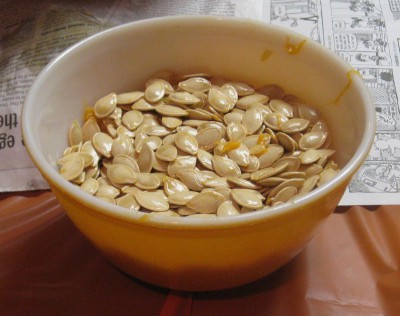 If a child is too young for carving, get him a small pumpkin for coloring: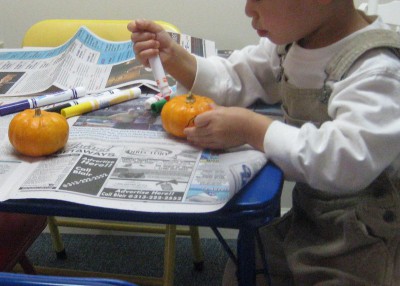 The End.
and in the cutting of stones for settings, and in the carving of wood, that he may work in all kinds of craftsmanship.
Exodus 31:5




This little article thingy was written by Some Guy sometime around 6:05 pm and has been carefully placed in the Family category.