Having young children, we have a few of the waterproof mattress pads or covers. Mostly, they are made waterproof by having one side of it made of vinyl. Or some other type of softer plastic, but we'll just call it vinyl.
In our previous house, we never had any problems with the laundry. The washer and dryer handled the mattress pads with no problem.
Then we moved.
Our first week in the new house, we ran a load of laundry. It wasn't the first day in the new house only because there was no washer or dryer. So we had to buy them – a brand new washer and dryer, all shiny and sparkly and undimmed by human tears.
The first load of laundry in the new appliances, and we ruin the dryer.
Almost.
More like temporarily ruined the dryer.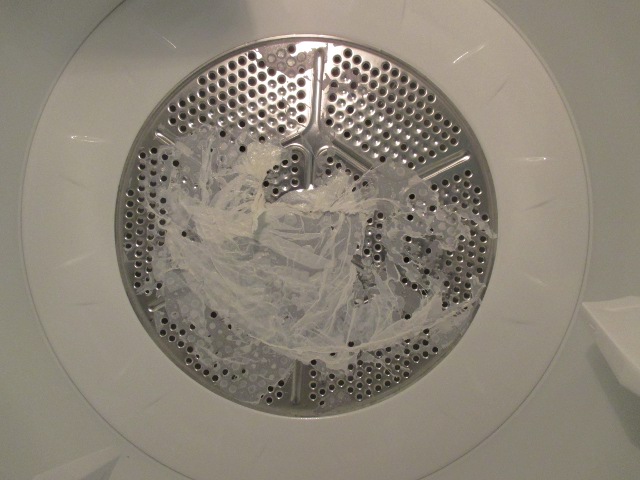 We ran plenty of vinyl through our old dryer and it never melted. But the new dryer melted the vinyl off the mattress pad and it stuck to the metal vent in the dryer.
I even had the heat set at medium, not high. I wonder what high would have done.
I had to pry, then cut, the mattress pad out of the dryer. Then I had to peel the vinyl off the metal vent. But it wasn't cooperating, and it was an uncomfortable working position, so I had to unscrew that vent from the dryer in order to get at it better.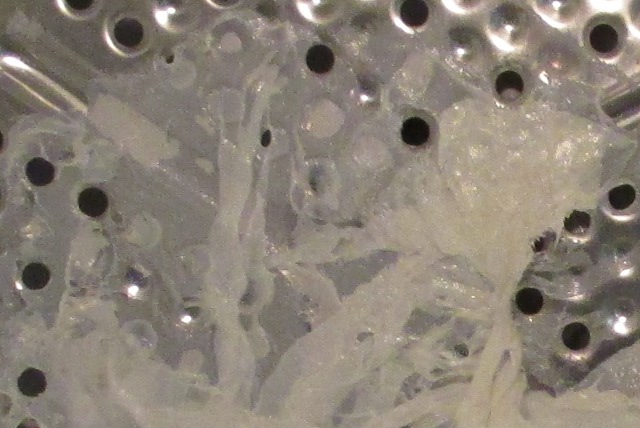 After spending a couple hours on it, I finally gave up. I left it with the plan suggested by my wife of finding a product to dissolve the vinyl off it. I came home that evening to a metal vent that was free of any vinyl.
A friend had soaked it in hot water, and the vinyl softened up and peeled right off. So I was able to put the vent back in the dryer and we could resume cleaning our clothes. Or at least wearing dry clothes.
Moral of the story: if you get vinyl melted onto a metal surface, use hot water. It should work for other surfaces too.
And you shall wash your clothes on the seventh day and be clean, and afterward you may enter the camp.
Numbers 31:24