One of the joys of buying a home is finding all the things the previous owners did to it. I know I used my first house as a learning experience to know how to and how not to do certain repairs/improvements.
I am redoing one of the closets in our house. I pulled off the boards that held up the old shelf in the closet and found this: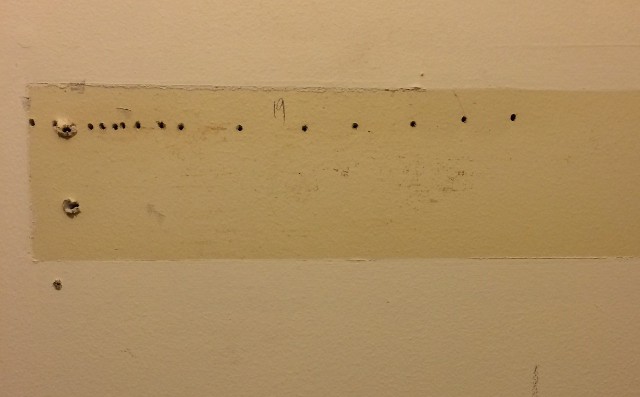 Apparently there was not a studfinder handy when he installed that shelf. And just in case you think it was an isolated case, here is the other wall of the closet:

The board wasn't that long, about 15″ maybe.
On the plus side, I now know where exactly the stud is and where it isn't.
A little bit of spackling and paint, and no one will ever know. As long as they don't read this post.
He passed through the hill country of Ephraim and passed through the land of Shalishah, but they did not find them. Then they passed through the land of Shaalim, but they were not there. Then he passed through the land of the Benjamites, but they did not find them.
1 Samuel 9:4