The midwest and northeast parts of the USA had a disastrous winter, due to the effects of the polar vortex. Some would have you believe the abnormal polar vortex patterns are due to global warming. Some would have you believe it is due to fracking, or Putin, or cell phone radiation.
But I have the real story.
I stumbled upon the cause by accident. I was thinking about how this was a prolonged, dreary winter. One might even say it is like it is always winter but never Christmas. Which means that the polar vortex is being caused by
Jadis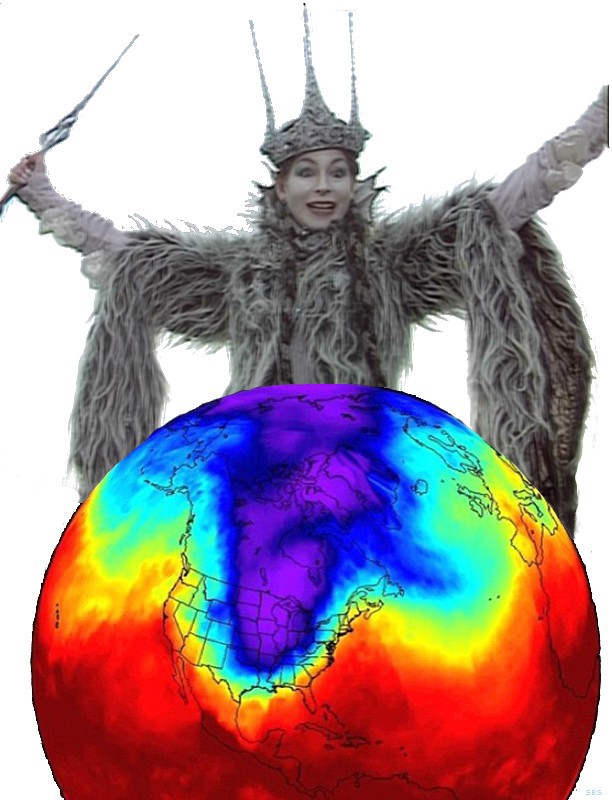 That's right – the White Witch of Narnia fame.
She has somehow travelled between worlds and ended up in ours again. She setup her reign in the arctic north and is gradually expanding her kingdom.
That's my theory anyway. It might need a little more research.
If that doesn't pan out though, the other option is that the polar vortex is a masive publicity stunt for Disney's Frozen.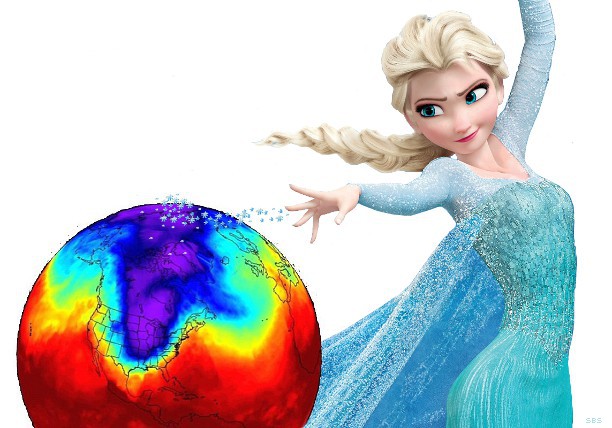 As if that needs any more publicity …
He casts forth His ice as fragments;
Who can stand before His cold?
Psalm 147:17