A little bit late, but it's appropriate for today, the one-week anniversary of the Lions' being denied a review of the Houston touchdown that should not have been.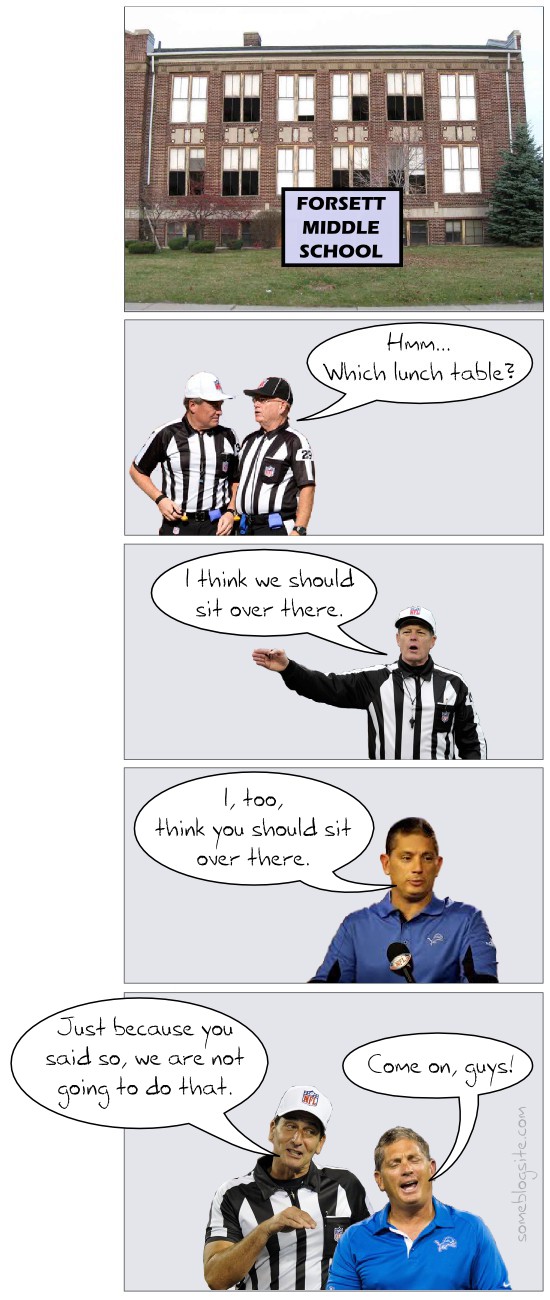 Transcript:
The scene: Forsett Middle School, in the cafeteria
Refs: Hmm… Which lunch table?
Ref: I think we should sit over there
Jim Schwartz: I, too, think you should sit there.
Ref: Just because you said so, we are not going to do that
Jim Schwartz: Come on, guys!
Devise a plan, but it will be thwarted; State a proposal, but it will not stand, For God is with us.
Isaiah 8:10