In our travels, we usually get hotel rooms with a mini refrigerator. A recent hotel room had a problem though. Here's a photo of the arrangement: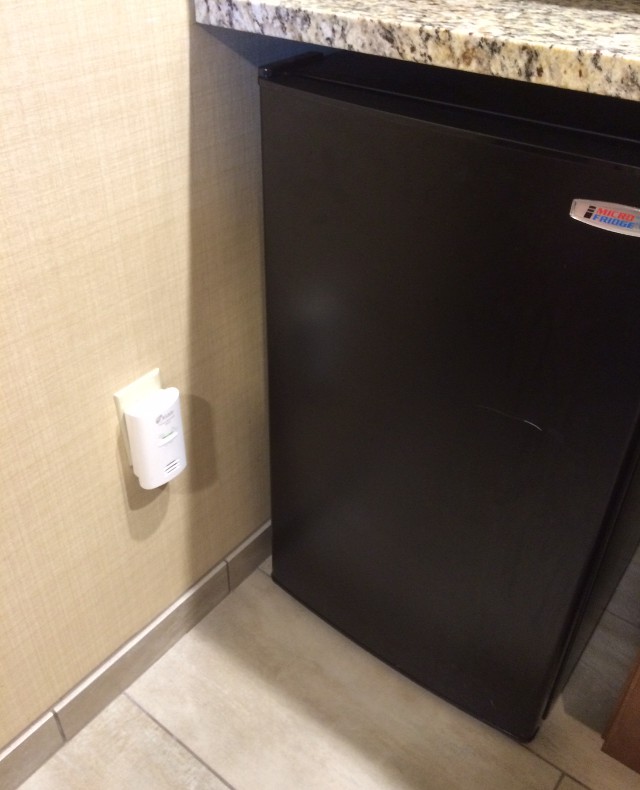 See the problem?
Here's a shot of the thing on the wall, in case you need a little help: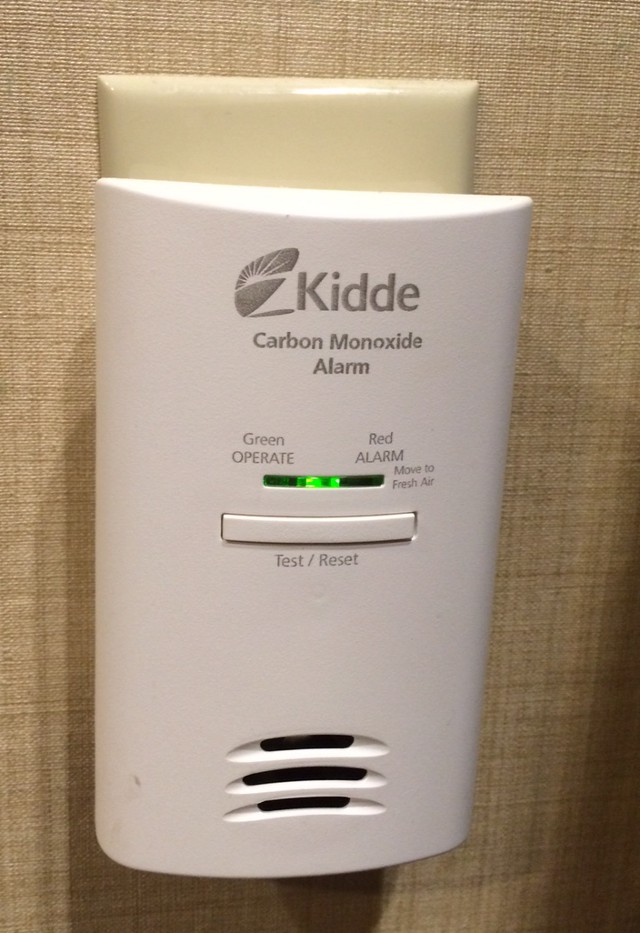 If you still need help, here's a picture of the fridge with the door open: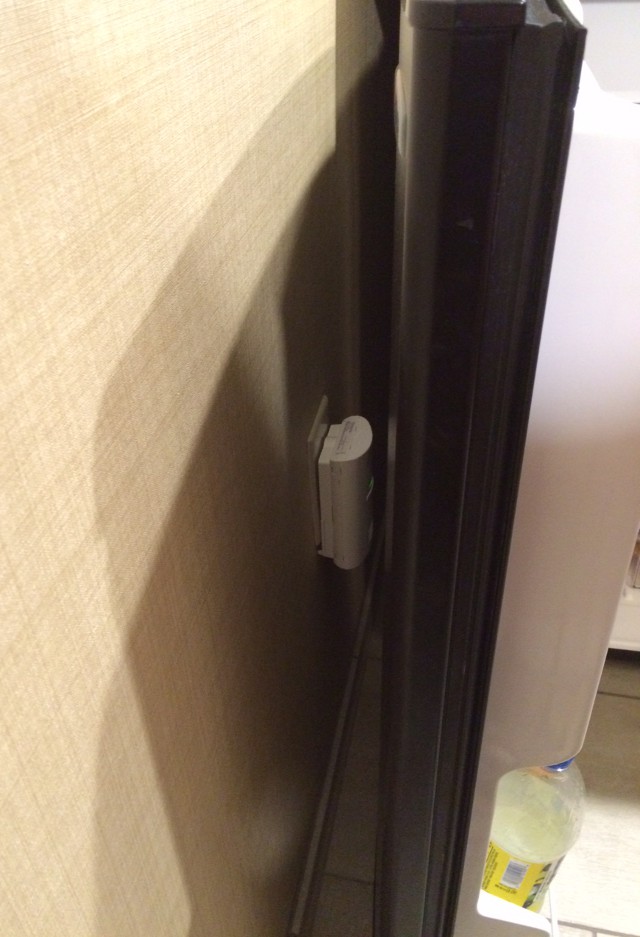 We were loading the fridge with stuff just after we arrived to the room. We heard beeping and figured it was the fridge letting us know the door was open too long. We have that feature on our full-size fridge at home, but weren't expecting it on a mini-fridge.
So my wife shut the door for a second, then opened it again and the beeping resumed. She quickly realized it wasn't the fridge. Rather, it was the carbon monoxide alarm. It is arranged such that the test button (that sounds the alarm) is pressed whenever the fridge door is opened wide.
Bad setup.
Of course, we left it that way for the next guests to discover.
Blow the horn in Gibeah, The trumpet in Ramah. Sound an alarm at Beth-aven: "Behind you, Benjamin!"
Hosea 5:8