A recent department meeting was held in a conference room with dozens of folding chairs. I ended up near the back, and I found myself staring at the back of the head of the person sitting in front of me. There was no comfortable way for me to sit so that I could see the speaker at the front of the room.
That got me to thinking about how the seats could be arranged to improve sight lines.
Problem: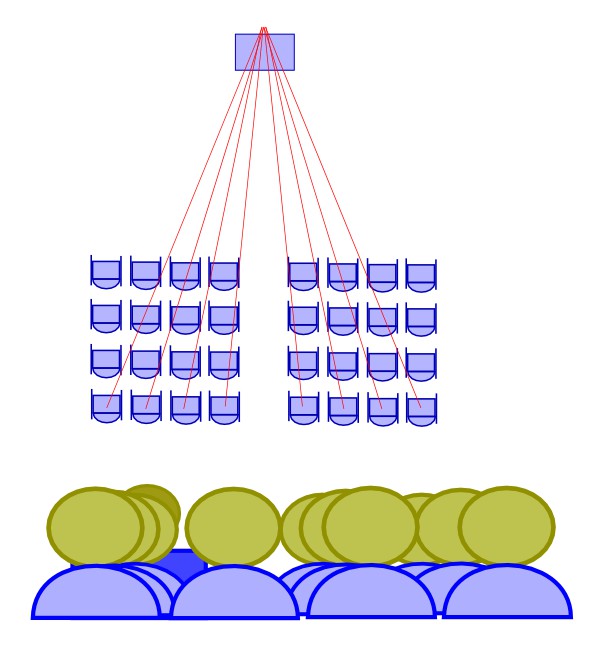 If the audience were somewhat transparent, it would be okay because you could see through them in order to see the speaker. Like this:

But they're not, so sitting directly behind people is a problem.
One that can be easily solved though.
All you need to do is offset each row by half a chair.
Solution A: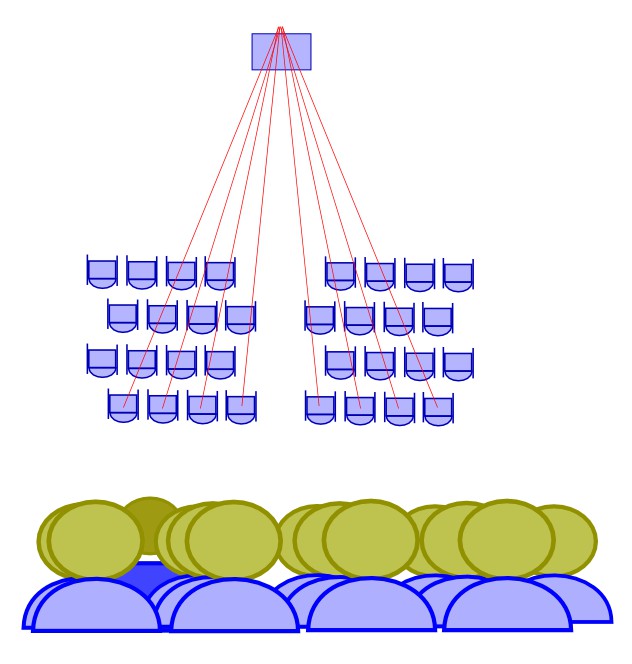 Maybe it would be better to offset each row by a third of a chair.
Solution B: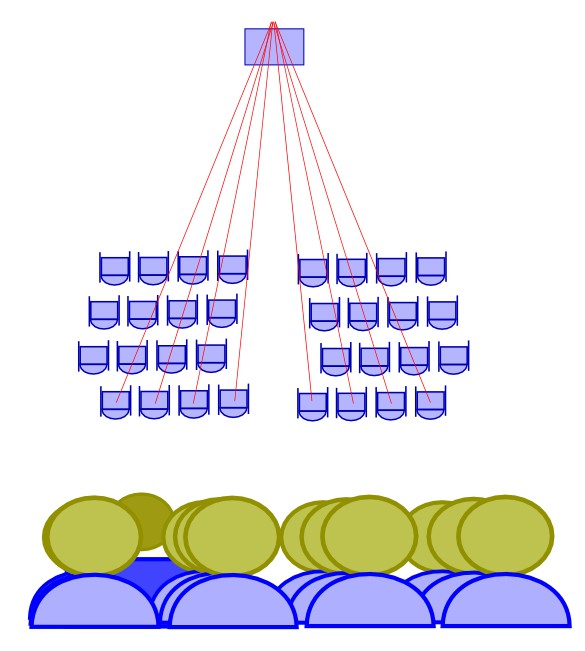 If you're ever in charge of setting up a conference room for an audience, be sure to stagger the chairs a bit. Thanks.
They sat down in groups of hundreds and of fifties.
Mark 6:40