My kids were remarking that my wife had her burger upside down. I was doing the same thing (assembling my burger opposite of what the restaurants do), so I asked the kids what made more sense. Now I will do the same to the internet.
Say you need to carry something of not insignificant weight. Could be a book, or a cat, or whatever. And you have a sheet of paper and a sheet of corrugated cardboard. Which will do the job better? What about with more weight?
It never made sense to me why the half of the bun that is least suited for bearing weight is the one that people assign that task.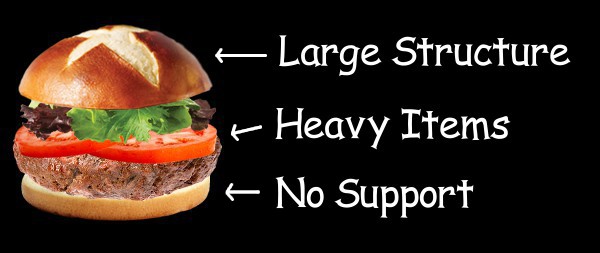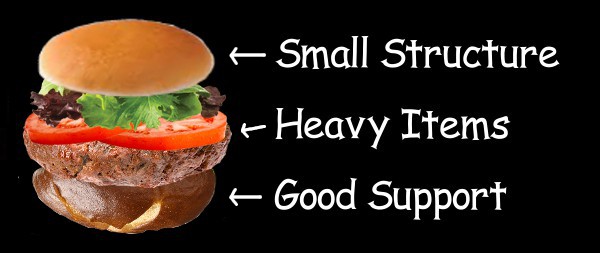 And if I get a restaurant burger, I don't rearrange it. I just flip the whole thing over and eat it that way.
When Gideon came, behold, a man was relating a dream to his friend. And he said, "Behold, I had a dream; a loaf of barley bread was tumbling into the camp of Midian, and it came to the tent and struck it so that it fell, and turned it upside down so that the tent lay flat."
Judges 7:13