Breaking news, just in from the Big Ten headquarters in Park Ridge, Illinois :
With the upcoming addition of a twelfth team, the Big Ten conference has released a new logo. Since the old logo incorporated the number "11" inside the text "BigTen", that logo was no longer relevant to the expanded conference.
The new logo retains the look and feel of the previous logo, emphasizing the history of the Big Ten while at the same time subtly showing the progress the conference has made in growing to twelve members.
Old Logo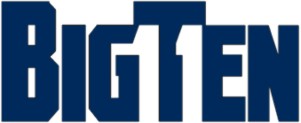 New Logo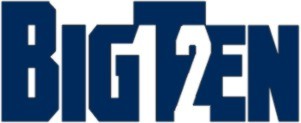 And they drew lots for them, and the lot fell to Matthias; and he was added to the eleven apostles.
Acts 1:26