Here are some juice boxes that we bought. I think they are mislabeled.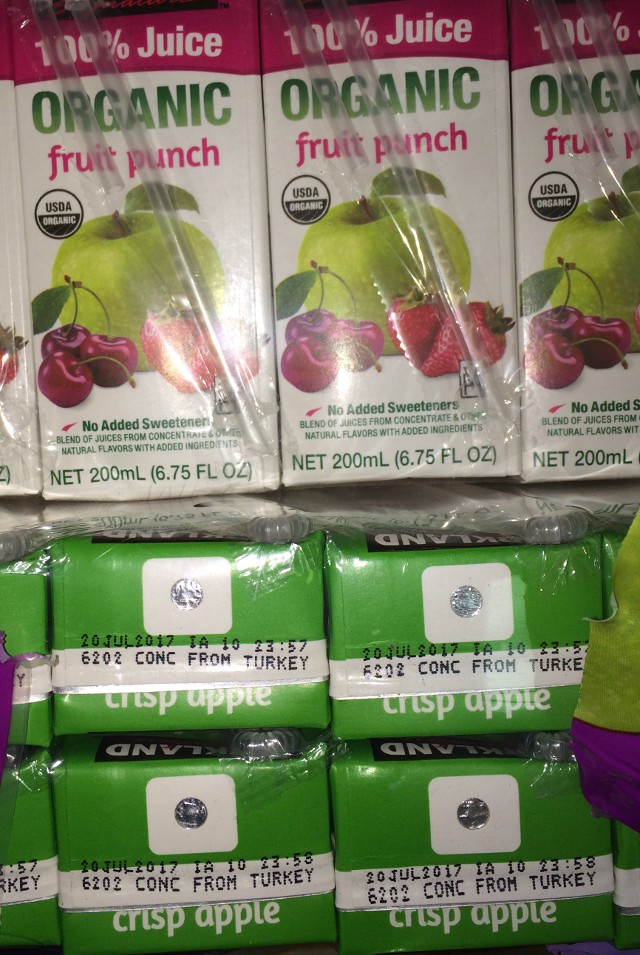 They say they are juice boxes, made with fruit juice. But part of the package reveals otherwise.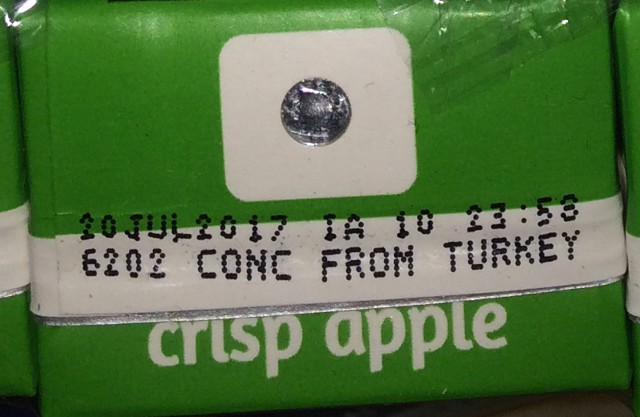 That's not a drink made from concentrated apple juice – it's made from concentrated turkeys.
and as he sowed, some seeds fell beside the road, and the birds came and ate them up.
Matthew 13:4