My wife got me a shirt: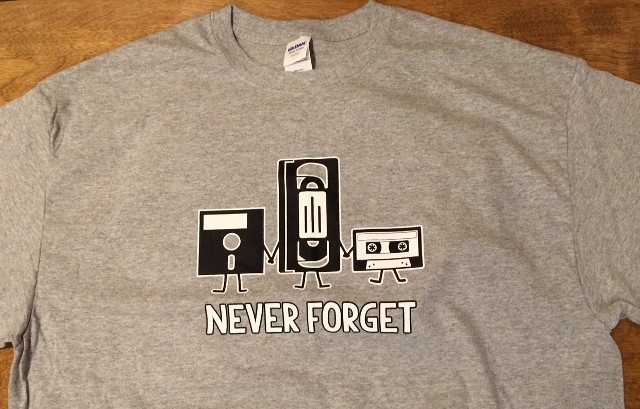 My kids were familiar with two of the three items. I need to introduce them to the 5.25″ floppy disk. I do have a bunch of them – they go with the Commodore 64. I'll have to pull all that stuff out of storage.
We still use the VCR – there's no way to watch Space Ghost Cartoon Planet other than the shows I recorded back in college. And most of our vehicles have cassette decks – the kids have listened to Evie and Keith Green albums in their original formats.
There is no remembrance of earlier things; And also of the later things which will occur, There will be for them no remembrance Among those who will come later still.
Ecclesiastes 1:11




This little article thingy was written by Some Guy sometime around 8:22 am and has been carefully placed in the Humor category.