I got myself a late Christmas present this year: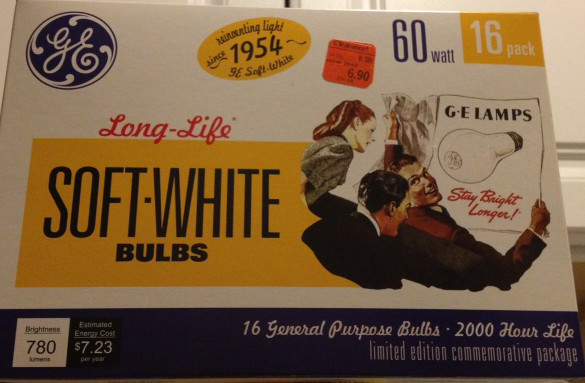 That's right – I stocked up on 60W incandescent bulbs before the ban goes into effect.
I've written on my opinions on the ban of incandescent bulbs before. The difference this time is that we are hoping to move this summer. I'm not about to stock this house full of expensive LED bulbs just to abandon them in a few months. And I'm not about to pay extra to change the dimmers so that we can use CFLs instead of normal bulbs.
So, I got me a bunch of regular light bulbs. Take this as a reminder to get yourself some, while you still can.
and let them be for lights in the expanse of the heavens to give light on the earth"; and it was so.
Genesis 1:15