I did not know there was such a large contingent of Scottish bikers. Or maybe they're Irish.
I see guys on motorcycles, and they have shirts or bumper stickers that say "Loud pipes save lives."
I'm glad these people like their Scottish heritage and all, but I'm confused as to what lifesaving quality bagpipes contain?
Loud enough to wake the dead? I suppose that would qualify.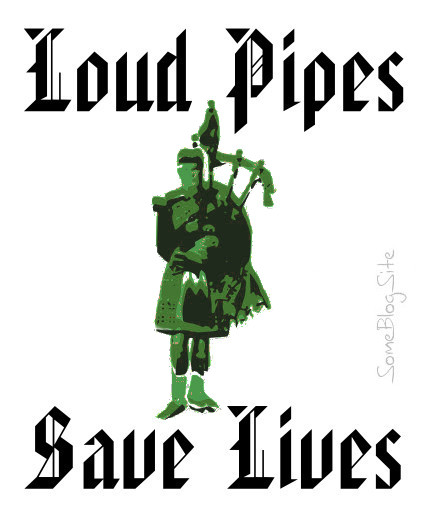 Next up – someone needs to make aftermarket motorcycle exhausts that resemble bagpipes, complete with a chanter for different notes.
So it came about on the third day, when it was morning, that there were [a]thunder and lightning flashes and a thick cloud upon the mountain and a very loud trumpet sound, so that all the people who were in the camp trembled.
Exodus 19:16