Delta got himself in trouble the other day. That doesn't really narrow it down, as he gets in trouble every day. But my wife took the opportunity to combine his punishment with schoolwork, so he had to write "I will do what is right" 5 times.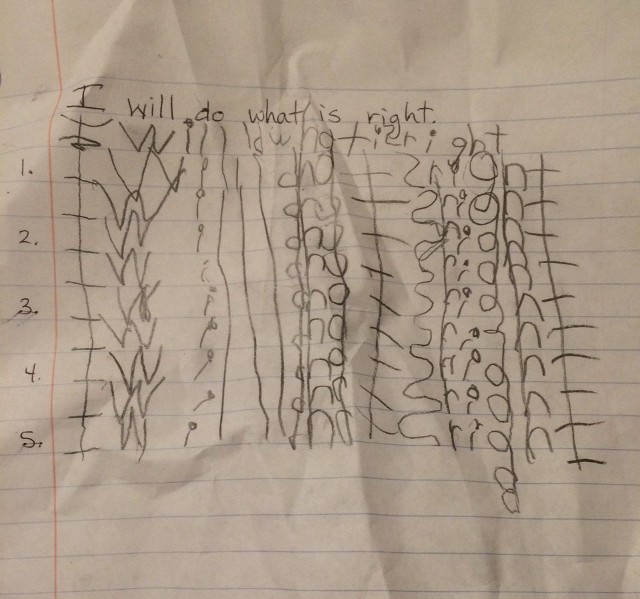 He admitted afterwards that he wrote it more than he was supposed to because he cheated.
While drawing one straight line for the Is, the Ls, the Ts, and the Hs was an admirable display of efficiency, I must say my favorite was the Gs – one continuous curly line.
But as for you, brethren, do not grow weary of doing good.
2 Thessalonians 3:13