Michigan weather has been noticeably warmer than usual this spring. We were grilling outside in March (because grilling inside is frowned-upon). And we are going to the beach in early May. Normally, Michiganders don't go to the beach until late June – the water is just too cold before then.
But now, thanks to global warming, we can enjoy the lake for more of the year. More importantly, the kids can enjoy the lake for more of the year.
These photos are from a week ago – Tuesday evening. I came home from work, we all ate dinner, then we loaded up the van and headed to the state park (which is only ten minutes away). We have an annual pass, so we might as well use it.
Although the drive was only ten minutes, that was long enough to put Delta to sleep:
And he stayed asleep for a little while: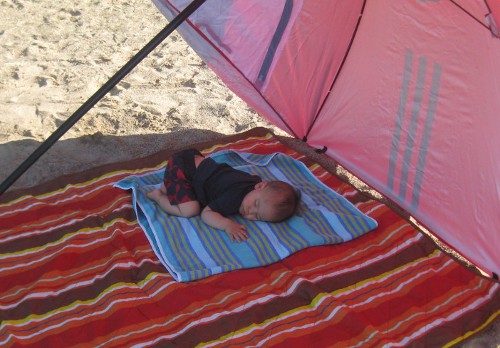 then he awoke and was happy playing in the sand: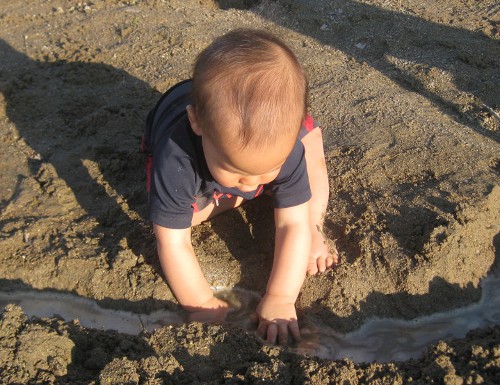 Along with his brothers: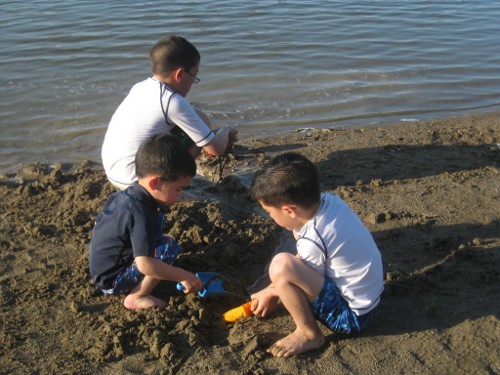 His brothers eventually wanted to see more of the lake, so they left the sand: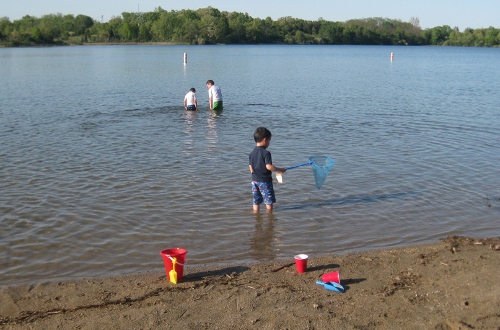 Now here are some shots of the scenery.
First, the accesories: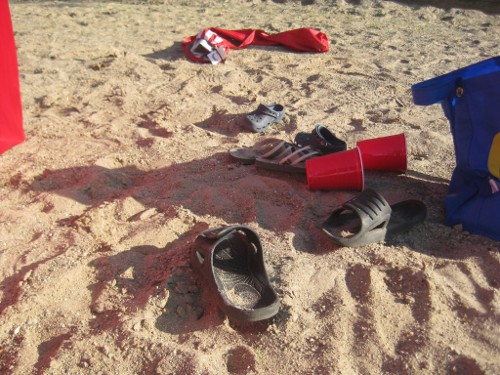 Next, the view to our left: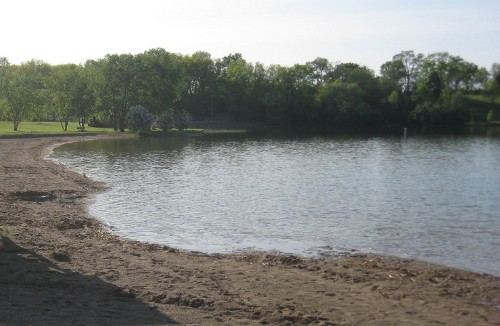 Last, the view to our right: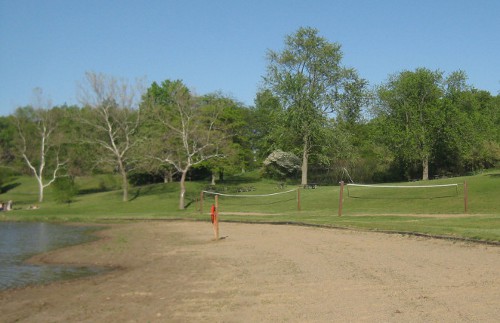 There weren't many people there – most of the people we saw were on the bike path, not at the beach. I'm sure that will change once summer starts.
All in all, quite a relaxing way to spend a Tuesday evening.
But the Jews who were in Susa assembled on the thirteenth and the fourteenth of the same month, and they rested on the fifteenth day and made it a day of feasting and rejoicing.
Esther 9:18




This little article thingy was written by Some Guy sometime around 6:10 pm and has been carefully placed in the Family category.