And now it is Delta's turn.
It is appointed to our children once to contract roseola, and after that the judgment umm… not to get it anymore.
As you may recall from having read my roseola post from a couple years ago,
Alpha got roseola at 15 months of age,
Beta got roseola at 17 months of age,
Gamma got roseola at 11 months of age,
and now Delta got roseola at 16 months of age.
Like Gamma, his fever was slight. And he had a loss of appetite. But he doesn't eat very well anyway, so there wasn't much to be lost there.
It's hard to pinpoint when or how or where he picked up the virus, since the incubation period is over a week. The only major thing we did was the Lego Fest, about 10 days before the fever started.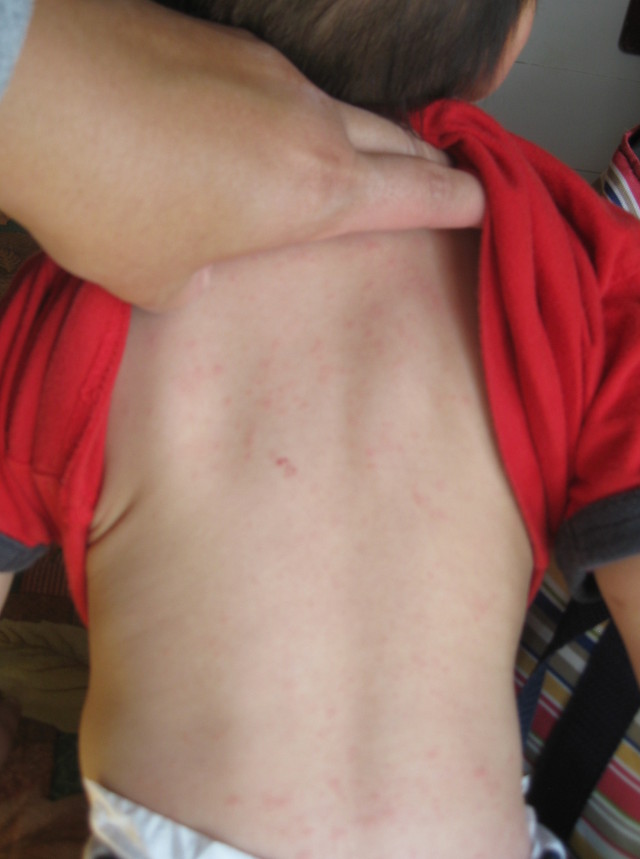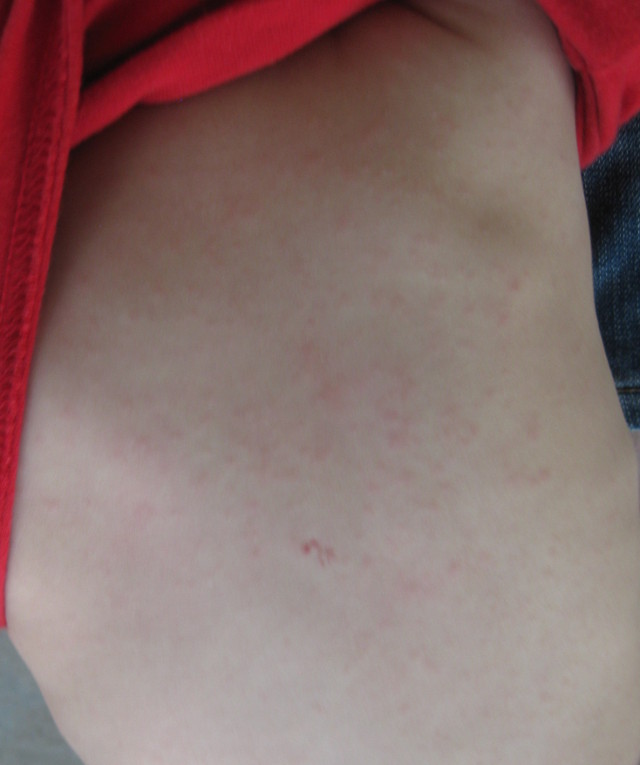 So now we're 4 for 4 with kids catching roseola before they turn 18 months old.
The priest shall look at him again on the seventh day, and if the infection has faded and the mark has not spread on the skin, then the priest shall pronounce him clean; it is only a scab. And he shall wash his clothes and be clean.
Leviticus 13:6




This little article thingy was written by Some Guy sometime around 6:26 am and has been carefully placed in the Family category.