Gamma has been prolific in his artwork recently, so I thought I would share some of his drawings here.
I'll start with my favorite: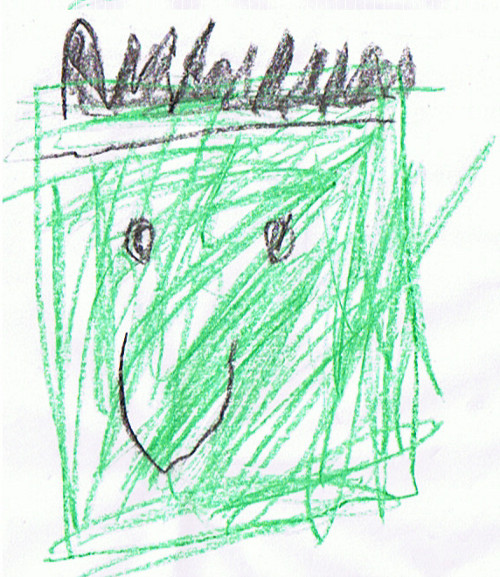 This is his Frankenstein. I asked him where he saw Frankenstein, how he knew what he looked like. He said he just knew. We don't do a lot of Halloween stuff, but I guess he just picked that up along the way.

Next up: some horses in a field with a stack of hay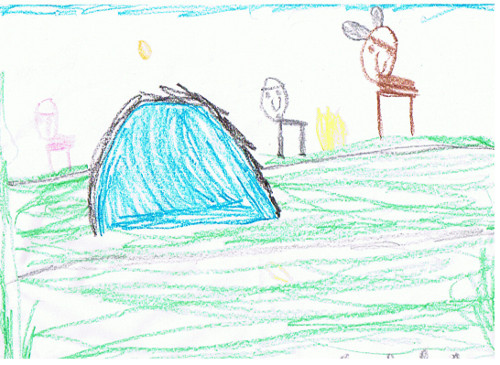 Next up: a garden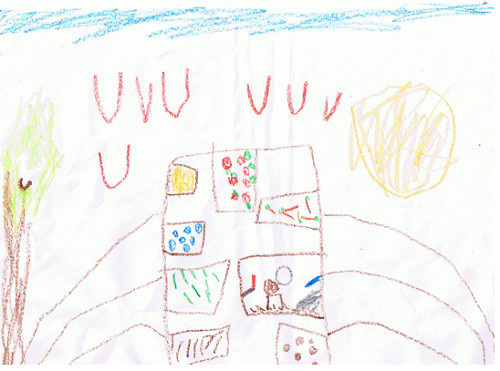 There are strawberries, blueberries, corn, carrots, green beans, and … umm … some other things. Oh, and birds flying over it.
And last, a fire truck: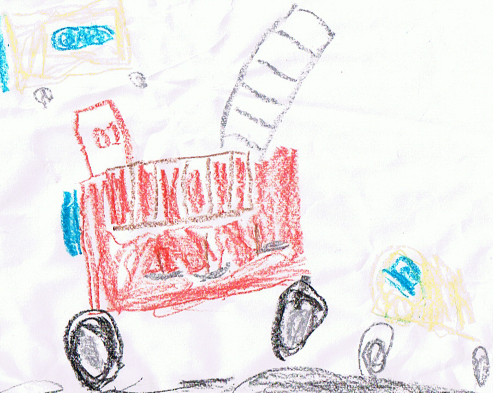 It looks like it has to fight its way through some traffic.
He explores the mountains for his pasture And searches after every green thing.
Job 39:8




This little article thingy was written by Some Guy sometime around 6:53 am and has been carefully placed in the Family category.