Those of you who received a Christmas card from us can skip this post. Everyone has probably already received the Christmas letter (not everyone everyone, just those on our list), so if you have the letter there is no point in viewing the image below.
If you haven't received our letter yet, then either you're not on our list or the post office has some explaining to do. If you're not on our list, the best way to get on our list is to send us a Christmas card or letter. Then we will feel compelled to return the favor.
For those of you interested in what our Christmas letter looks like this year but don't want to involve the post office, here it is: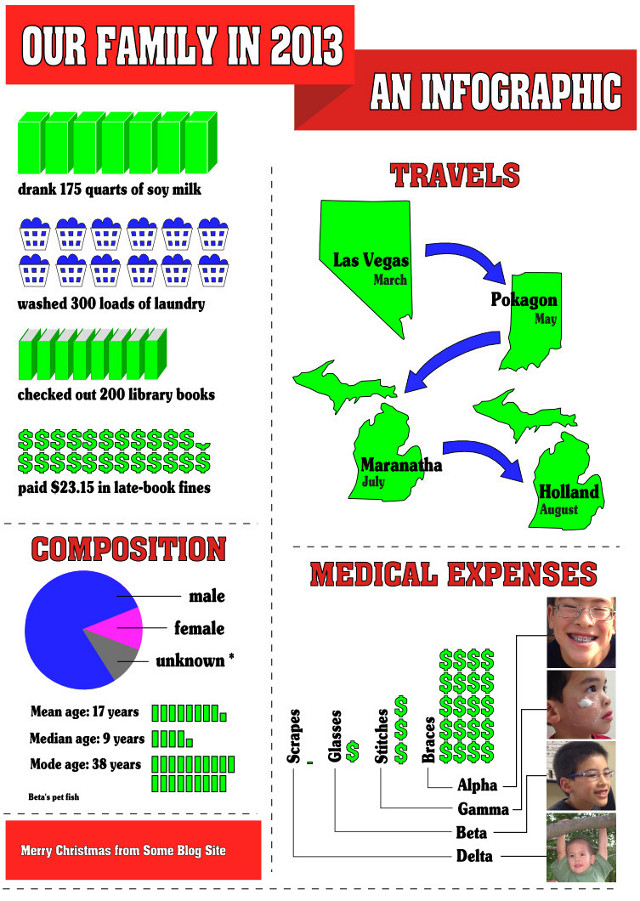 This is the copy of the letter which Tattenai, the governor of the province beyond the River, and Shethar-bozenai and his colleagues the officials, who were beyond the River, sent to Darius the king.
Ezra 5:6




This little article thingy was written by Some Guy sometime around 6:53 am and has been carefully placed in the Family category.