To get away from the land of ice and snow, we took a trip to Orlando, FL. I'd say we timed it right – it was 5 when we left (-5 with wind chill), and it was sunny and 80 in Orlando when we were there. It was very easy to adjust to the nice weather. The only problem was that we had to come back, although it had warmed to about 15 degrees when we returned. And I can't take too much credit for timing it right – that's just when the kids had their break from school. And the week after we left, Orlando had rain just about every day and it was in the 70s.
This is part 1 of a series.
Day 1
We drove all day.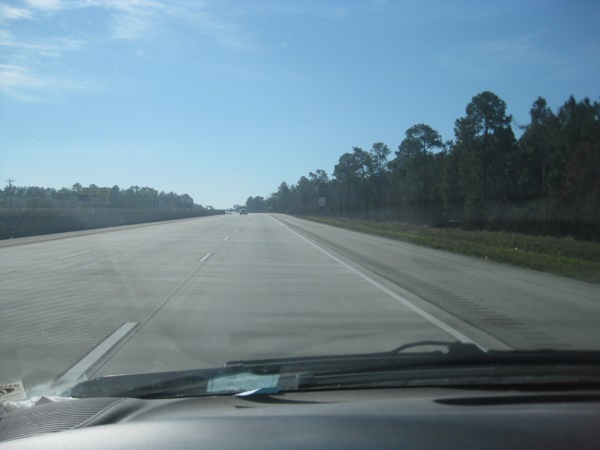 Tune in tomorrow for more.
But he said to him, "My lord knows that the children are frail and that the flocks and herds which are nursing are a care to me. And if they are driven hard one day, all the flocks will die.
Genesis 33:13




This little article thingy was written by Some Guy sometime around 6:17 am and has been carefully placed in the Travel category.