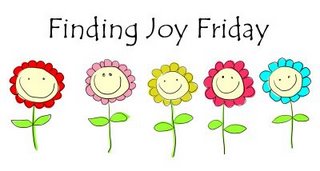 In cooperation with LaanyKidsMom, here are some real entries for this week.
Puppy Chow
A church friend (that's a friend from church, not a friend who is a church) made some Puppy Chow because she was to bring dessert to our 4th of July gathering. There was a lot (more than a gallon) of Puppy Chow left, mainly because there were so many other desserts. Competition is good. She decided she didn't want to take any of it home, so we were

cursed

blessed with the leftovers.

I had the joy this week of eating handfuls of Puppy Chow every night for dinner dessert after dinner.  But it was not just any Puppy Chow (officially called Muddy Buddies by the Crispix people, but that name is officially ignored by everyone). No, it had a secret ingredient that made it extra fattening tasty.

Butterscotch.

Add it to your next batch of Puppy Chow and be amazed.  I don't know how much butterscotch to add, but I'm sure someone somewhere has a recipe for the Scotch Terrier breed of Puppy Chow.

(Isn't this little trick of leaving in the text you would like to say but striking it out so that people get an idea of the thought process behind the writing annoying great?)

What else has brought me joy this week?

Our Baby
The baby (4 and a half months old) has started rolling over. Yesterday was the second time. When I would check on him before I leave for work, he would always be in the same position in which I put him the night before. A few mornings ago, he was on his back, looking up at the world. We tried, but he didn't repeat it despite our efforts and coaching.

Then that morning, he was looking up at me again, having rolled over from front to back. He did it again this morning. Apparently he likes to roll over only in the morning, because he won't do it any other time.

One more

Golf Balls
I don't golf, but for some reason it's fun to collect golf balls. Free golf balls. I certainly wouldn't pay for any. Nor would I want any for a present, in case someone tries to get that idea. I don't really collect them. If you want to help, then what I'm trying to collect is $20 bills.

I go for the golf balls because my road borders a golf course. I'm sure if my road bordered tennis courts I'd collect tennis balls. But no, I got a golf course.

I have now found golf balls on all of my runs this week so far. Since I run every other day and take weekends off, that's only three runs. This morning I found not one but two golf balls. Extra joy!

It's like a prize for going running. Because, despite what other people may say, running itself is not a real prize.
Joy Found. Mission accomplished.
Be glad in the LORD and rejoice, you righteous ones;And shout for joy, all you who are upright in heart.
Psalm 32:11




This little article thingy was written by Some Guy sometime around 6:26 am and has been carefully placed in the Life category.