Here is my kindergartener's About Me poster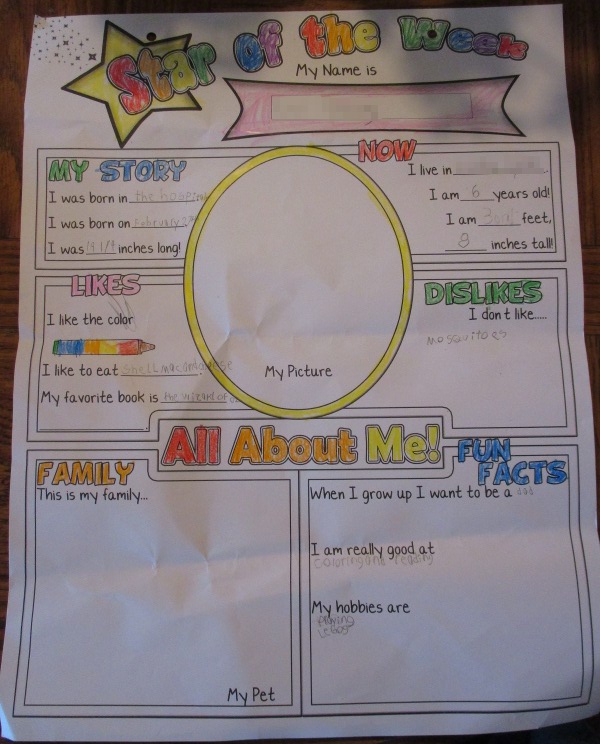 He filled it out at home and then took it into class at the end of the week. We did add photos to the empty spots.

And here are the detail shots in case you were wondering where he was born, and other details.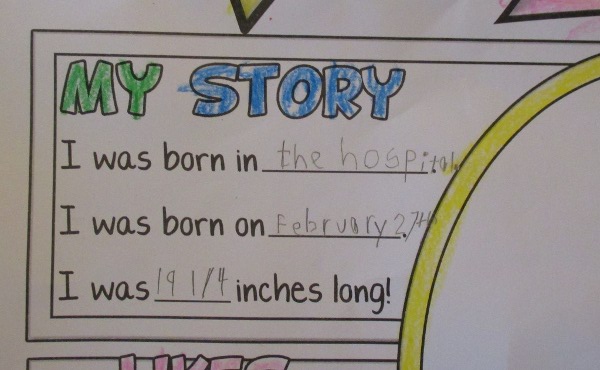 He asked me where he was born, so I told him. I don't know what his teacher thought about that answer.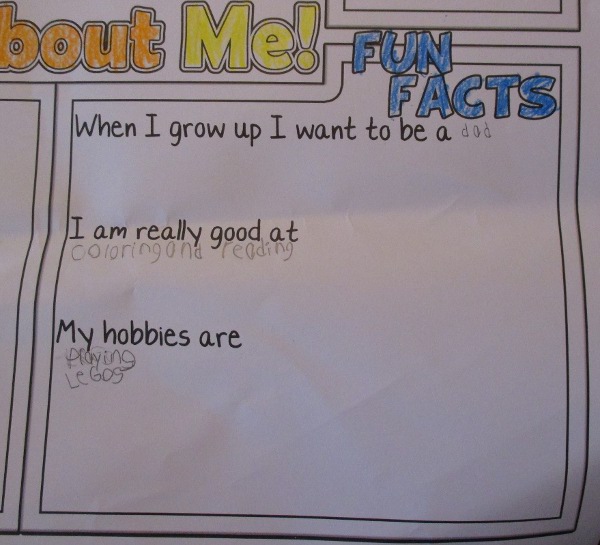 It didn't ask what employment you want, but what you want to be. I think he understands the difference between doing and being.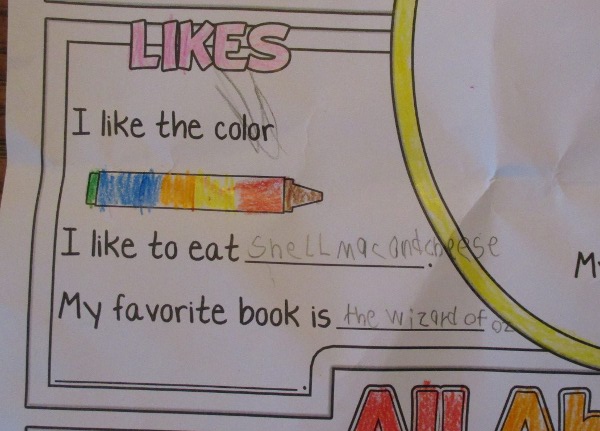 It didn't ask for a favorite color, just which ones he likes. And he likes them all.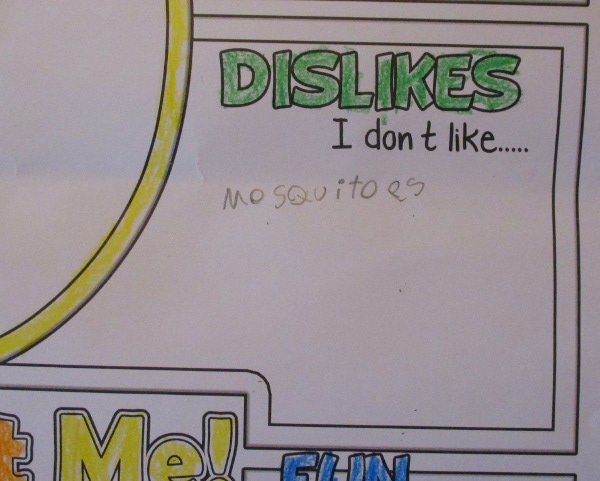 I think we all agree with that sentiment. Just about everyone dislikes mosquitoes.
When they saw the star, they rejoiced exceedingly with great joy.
Matthew 2:10




This little article thingy was written by Some Guy sometime around 6:31 am and has been carefully placed in the Family category.