If you're playing a game of Battleship with younger kids, be sure they know the rules. Otherwise you may end up with this: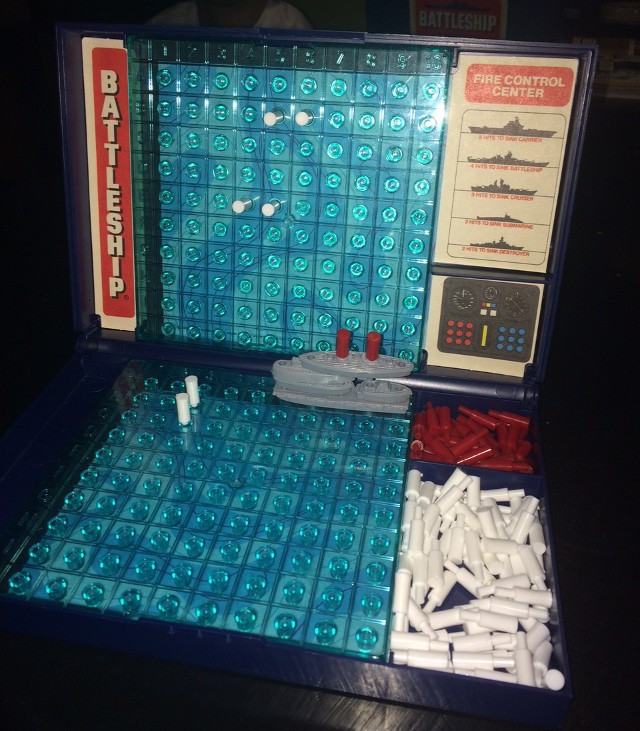 Note: for the red peg on the right, he called out "hit, miss, hit, hit" and his brother was confused.
Then Sihon with all his people came out to meet us in battle at Jahaz.
Deuteronomy 2:32




This little article thingy was written by Some Guy sometime around 12:26 pm and has been carefully placed in the Life category.