I'm a little late with this, but that shouldn't matter.
Alpha brought home some things he did in school. Because children's drawings are so fun, I thought I'd share them with you. The first two are from his booklet titled "September Poems".
Crocodile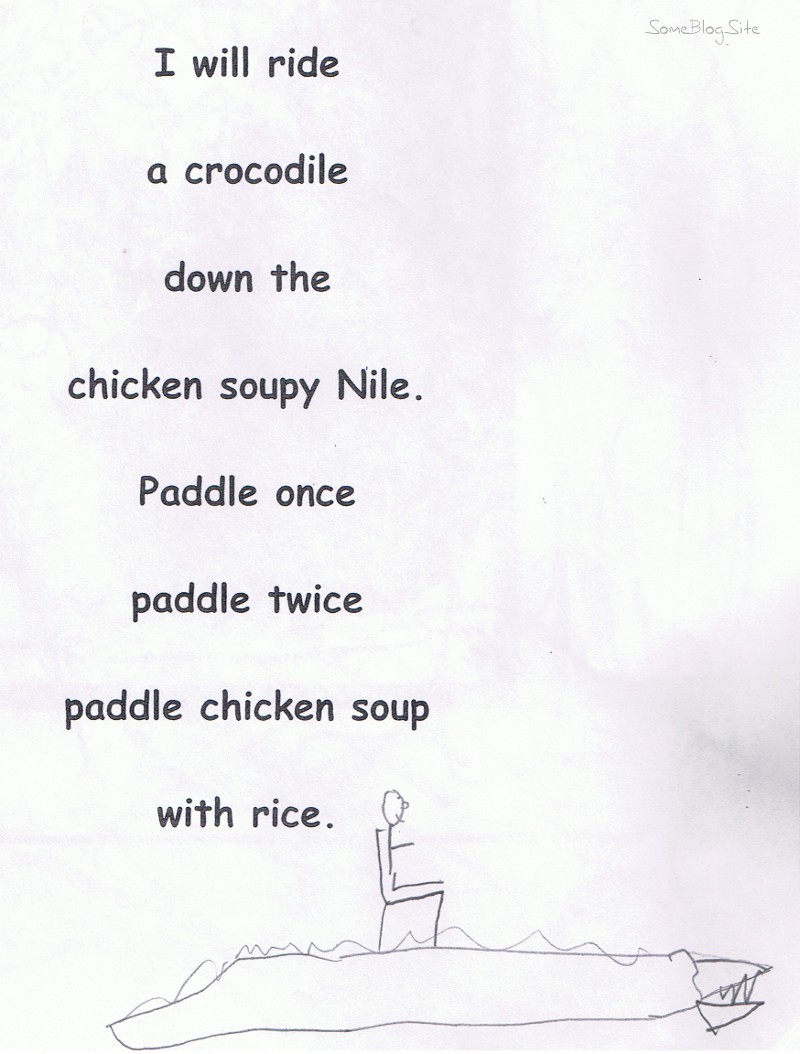 I like this one because the person isn't just sitting on the crocodile – he's sitting on a chair on the crocodile.
Jack and Jill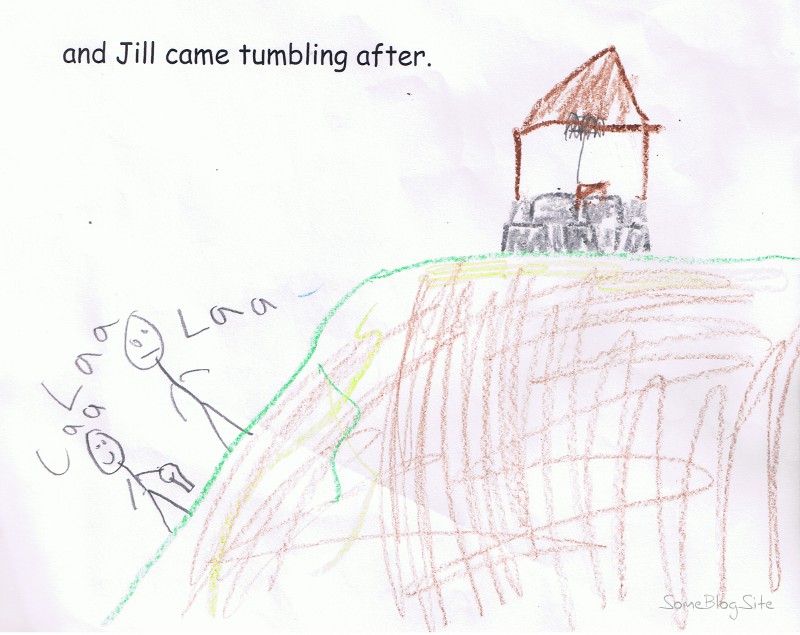 My favorite part of this is the song. Alpha read into what Jack and Jill would be doing while they were on their trip. And, apparently, they like to sing.
Shamrocks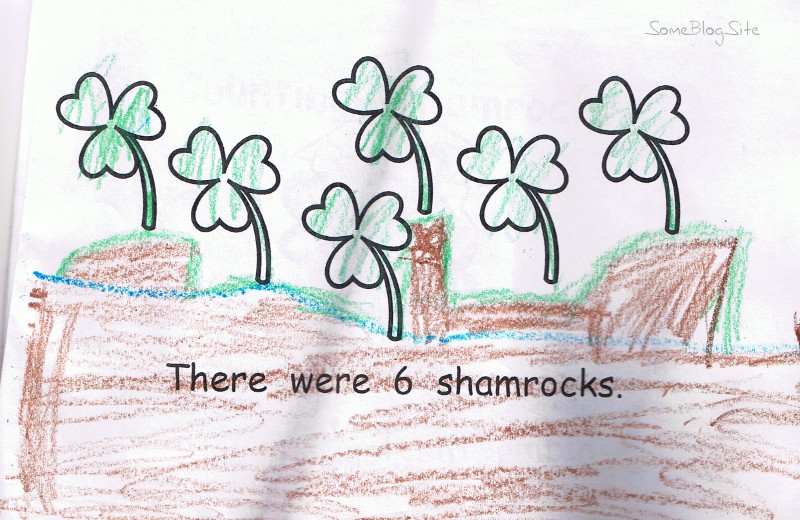 My favorite part of this drawing is that he was given the picture to color, and he drew the surroundings too.
He knows enough to know that plants don't just float in the air. You can't just leave those shamrocks by themselves – they need earth below them. And whoever drew the original staggered them, so Alpha has the ground rise and fall so that each shamrock has what it needs.
This was a counting booklet – the first page had one shamrock, the second had two, etc. In the interest of time and non-redundancy, I omitted the other pages.
Then Israel sang this song:"Spring up, O well! Sing to it!
Numbers 21:17




This little article thingy was written by Some Guy sometime around 10:39 pm and has been carefully placed in the Family category.