I haven't seen the new Smurfs movie, nor do I intend to see it. Some reviews say it's okay, some say it's bad, but I don't know of anyone who thinks it's a great movie. Maybe if you have a couple hours to kill and some money to burn… But even then I could think of a lot of other things to do instead.
Regardless of what you think of the movie, you might be interested to know that I was talking with Gargamel and got an old family recipe from him. In the spirit of sharingness, here it is.
Recipe for Smorfs
1 graham cracker
1/2 chocolate bar
1 Smurf
Roast the Smurf lightly over an open flame, being careful not to let him catch on fire. Break the graham cracker in half. Place the chocolate on one piece of the graham cracker. Then place the Smurf on the chocolate. Finally, cover the Smurf with the remaining piece of graham cracker. Enjoy with a glass of milk.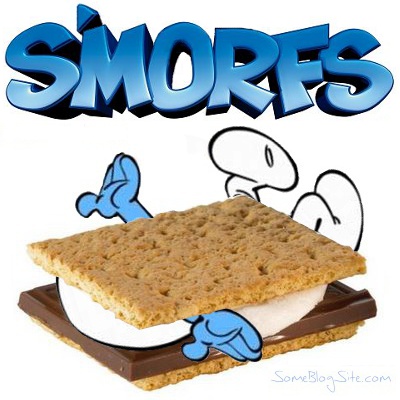 Do not eat any of it raw or boiled at all with water, but rather roasted with fire, both its head and its legs along with its entrails.
Exodus 12:9




This little article thingy was written by Some Guy sometime around 6:27 am and has been carefully placed in the Humor category.