Now that everyone has forgotten about Halloween and moved on to November stuff, it's time for me to update you on this year's costumes.
Here are our boys' costumes:
Alpha: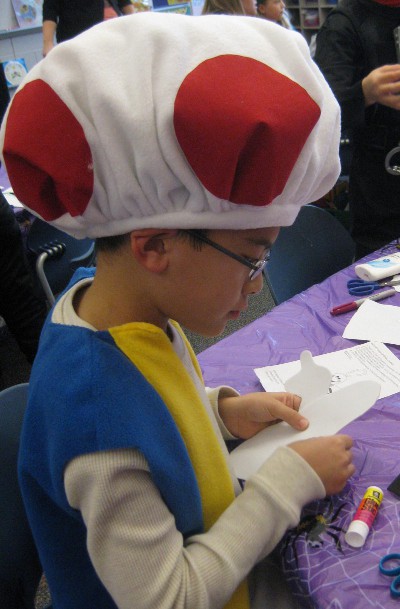 Toad, from Mario Kart.

Beta: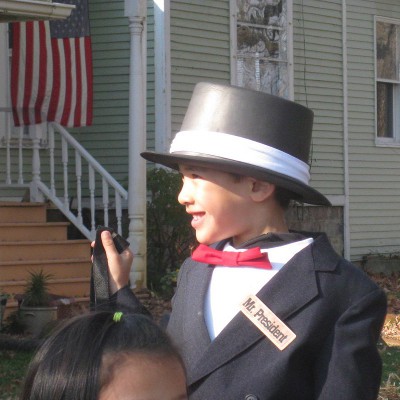 A president of the USA. Not any particular president, although it does seem to be modeled after the duck from the Duck for President book.
Gamma: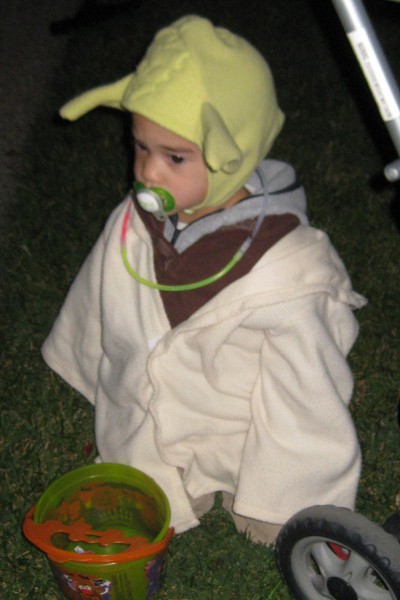 Gamma was Yoda for the second year in a row. Next year, Delta gets this one and I really need to carry him on my back while I wear a sleeveless tunic thing like I mentioned last year.
Delta:
He was a mouse. I didn't get a good picture of him by himself – he was always wrapped in a blanket or something like that.
Some Guy: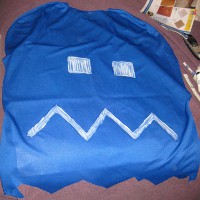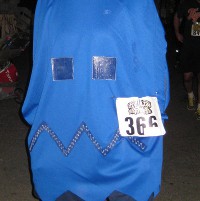 I was a Pacman ghost. I did not wear this trick-or-treating. Rather, I had a race the weekend before all the trick-or-treating, and the event encouraged costumes. I wanted a costume that would be of something that should be running or is being chased. Hence, the ghost. Alas, no one in the crowd of runners decided to go as Pac-Man, so the effect was not as apparent.
In case you're wondering, it's a piece of blue fabric that's sewn together to drape over me, and we put some glow-in-the-dark fabric paint for the eyes and mouth.
The Yoda costume was store-bought. Everything else was hand-made to some degree.
You forever overpower him and he departs; You change his appearance and send him away.
Job 14:20




This little article thingy was written by Some Guy sometime around 6:34 pm and has been carefully placed in the Family category.