Today, I will be demonstrating how to pluralize the word bola: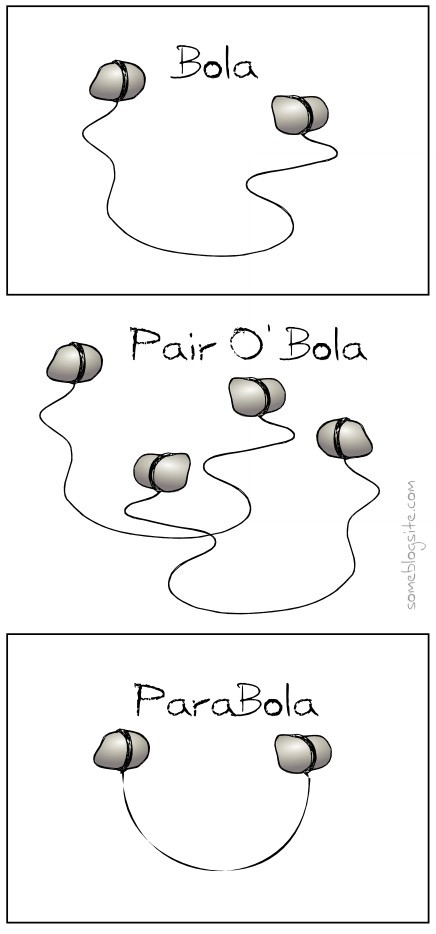 Now you'll be tempted to switch the emphasized syllable the next time you see the word parabola. Remember, it's paraBOla, not paRAbola.
You're welcome.
Like one who binds a stone in a sling, So is he who gives honor to a fool.
Proverbs 26:8




This little article thingy was written by Some Guy sometime around 6:50 am and has been carefully placed in the Humor category.