Our two vacations this year have taken us to two of the Great Lakes. With the water levels down slightly, I got to thinking "what if they weren't so great anymore? What would they be called?"
So I present to you the Good Lakes.
First, a refresher on the names of the Great Lakes:
Superior, Michigan, Huron, Erie, and Ontario.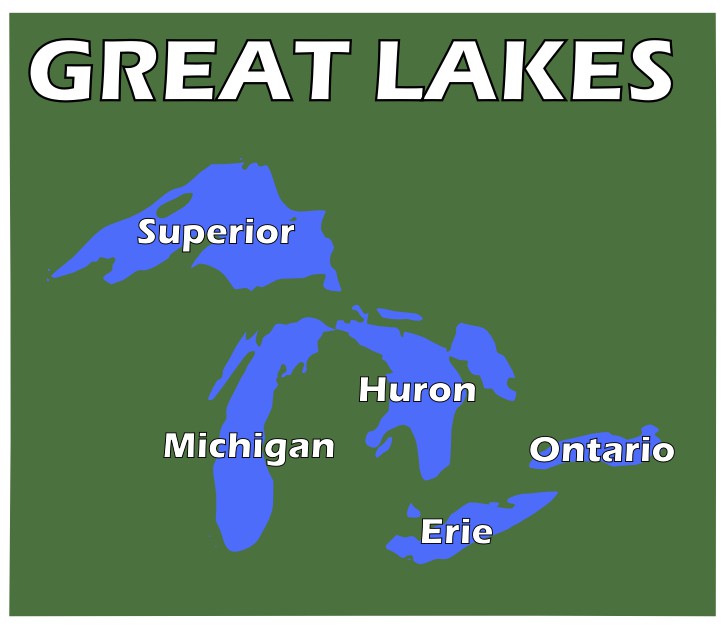 Now, the names of the lakes if they are downgraded to Good Lakes:
Average, Michigan State, Eagle, Westo, and Manitoba.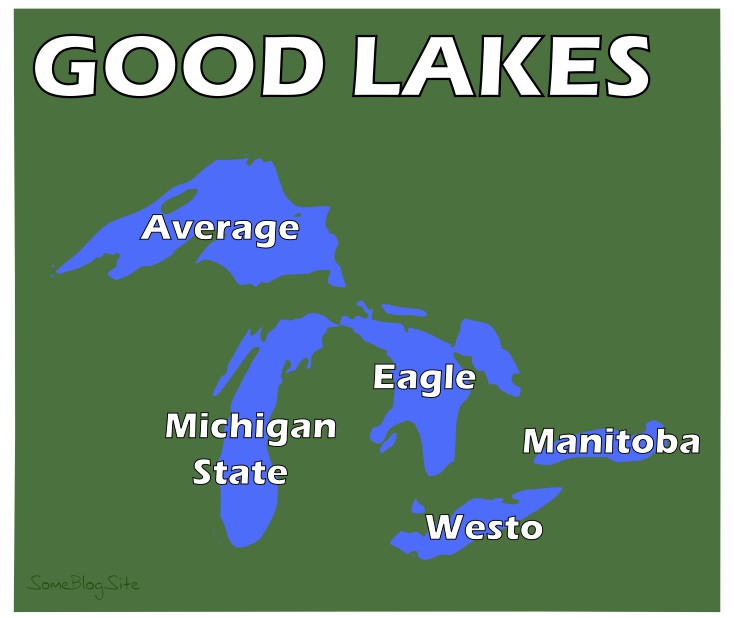 Average should make sense to anyone.
Michigan State will make sense to those who know what the Big Ten is.
Eagle should make sense to those who know a little bit about Eastern Michigan University.
Westo won't make sense to anyone. Really, off the top of your head, could you come up with something that would rank below an Erie? I had to look this one up. I'll save you the trouble and tell you that the Westo tribe is what the Erie tribe became after they got kicked out of the Lake Erie region by the Iroquois.
Manitoba should make sense to us northerners. And if you're from Manitoba, rest assured that I based the ranking on geographical area and population, not on the quality of the people in the province.
I did not go to the next step of naming the Bad Lakes. Of course, the first one would be Lake Inferior. I'll let you, dear reader, figure out the names of the other lakes.
Now on one of those days Jesus and His disciples got into a boat, and He said to them, "Let us go over to the other side of the lake." So they launched out.
Luke 8:22




This little article thingy was written by Some Guy sometime around 7:11 am and has been carefully placed in the Humor category.