Just in time for election season, here is a fruit and vegetable stand after the political groups' PR firms adjusted the signs.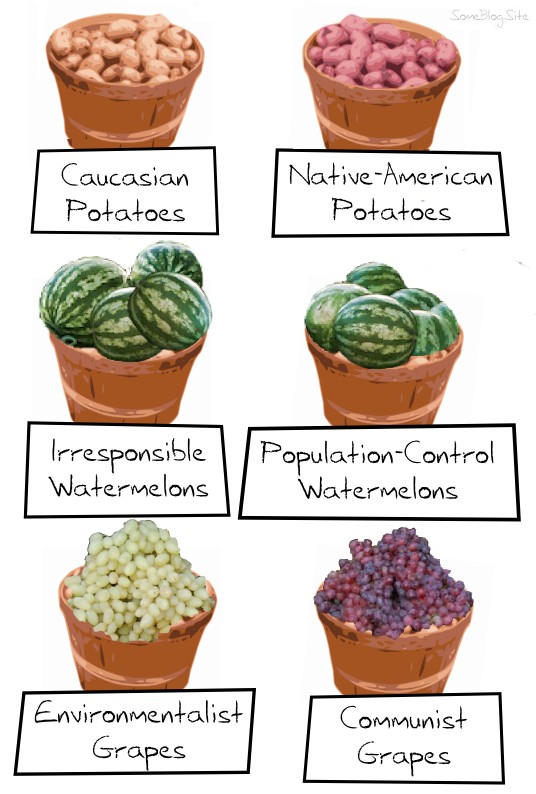 I suppose that we can call inanimate objects as we see them, because there is or was no agenda – just identification. How much of a person's physical appearance are we allowed to use to identify him? Hair color is probably still okay, but skin color makes at least some people pause.
I think oranges are one of the safe items in that I can't think of a politically-charged term to which a committee could change it.
I thought about including blackberries, but I'll leave that as an exercise for you, the reader.
Related Note : Most of the black students at my college were from Jamaica. They were neither African nor American. Just by looking at someone as we passed in the hallway, I could not tell his national origin nor his citizenship. That's why I prefer to call things, and people, as I see them.
And no people are the color of those potatoes, by the way, unless they are sunburned.
A man will be satisfied with good by the fruit of his words, And the deeds of a man's hands will return to him.
Proverbs 12:14




This little article thingy was written by Some Guy sometime around 6:58 am and has been carefully placed in the Ponder category.