We recently attended Lego Fest.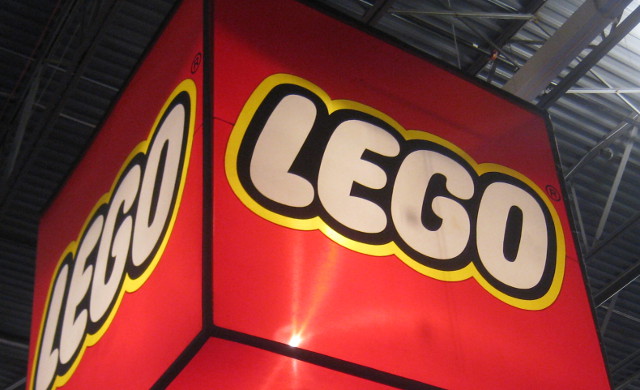 Although the Lego people will tell you that the official name is Lego Kids Fest, everyone calls it Lego Fest.
There are a variety of things to see and do, but most of them fall into one of two categories: 1. Build things with Legos or 2. Look at things built out of Legos
Here are some things from category 2.
A cityscape: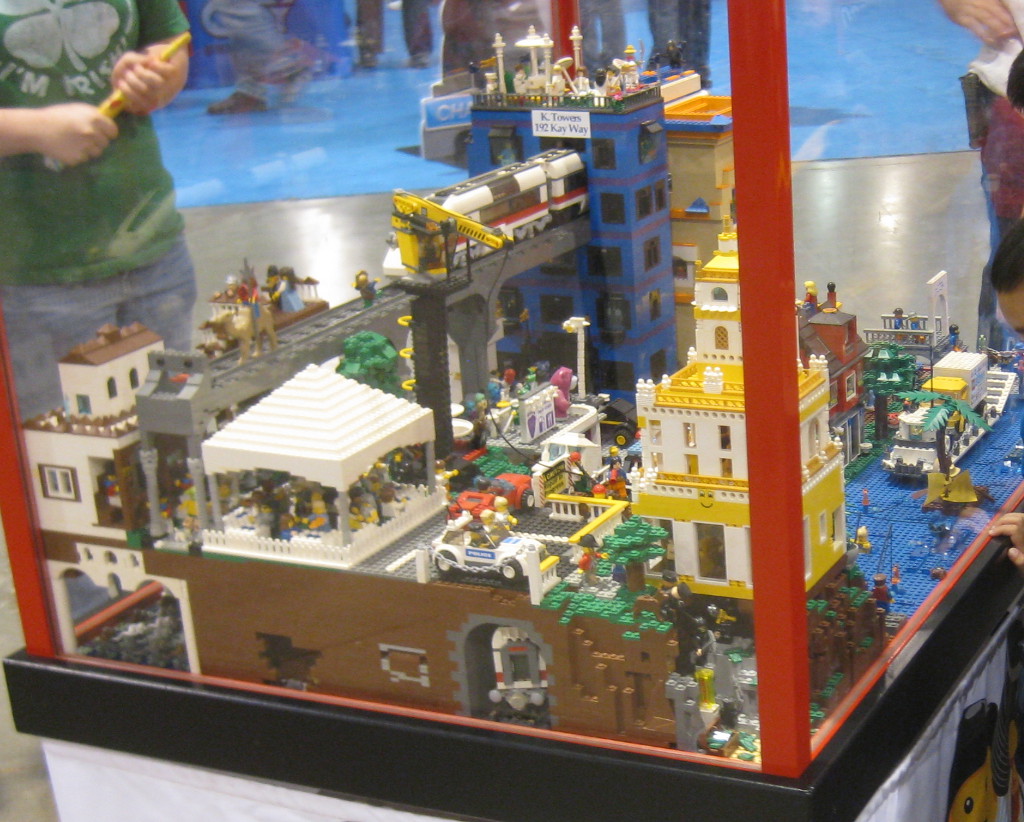 And Hogwarts: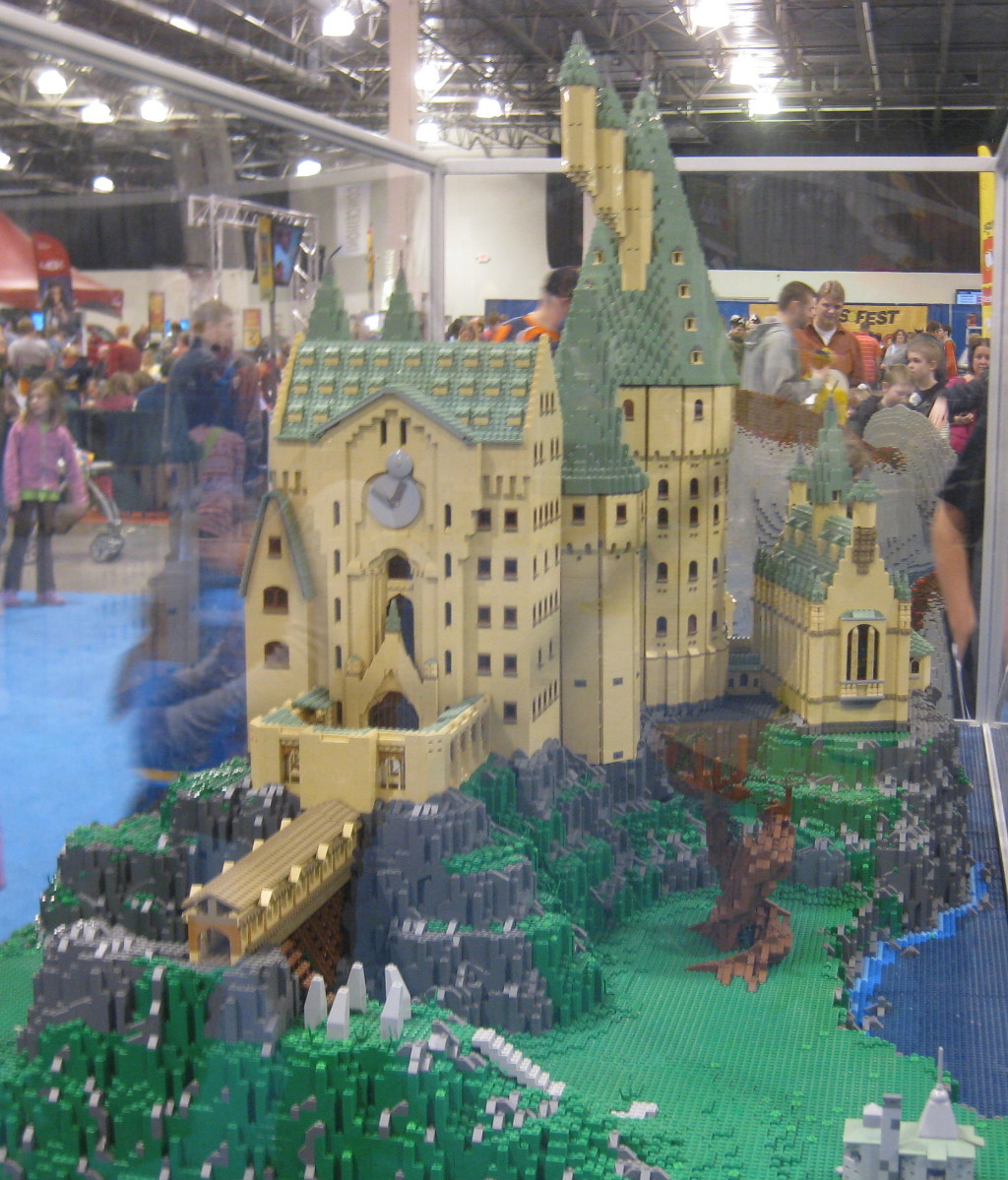 There were also some full-size Harry Potter characters, as well as Star Wars characters and some other things.
And if you weren't sure what size Lightning McQueen is in real life, here's a photo of him at Lego Fest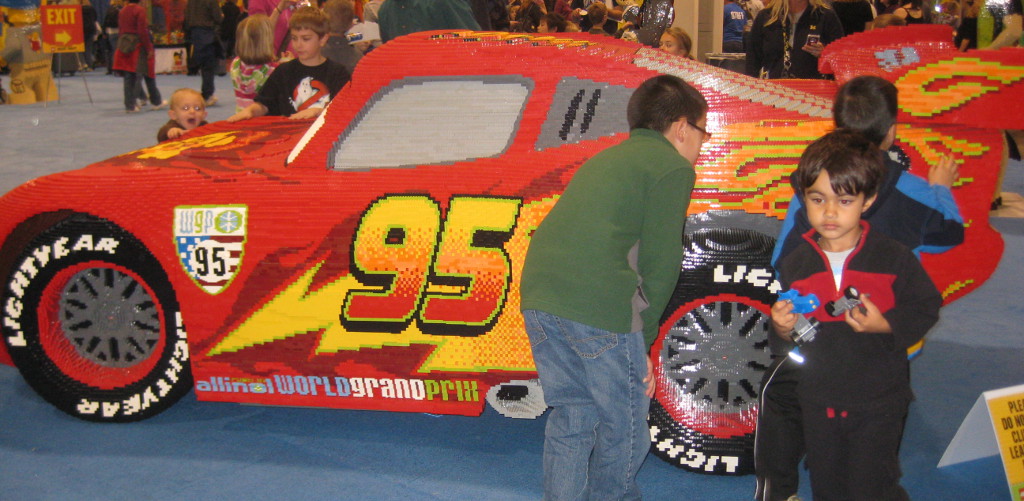 I was impressed with the detail of the wheel.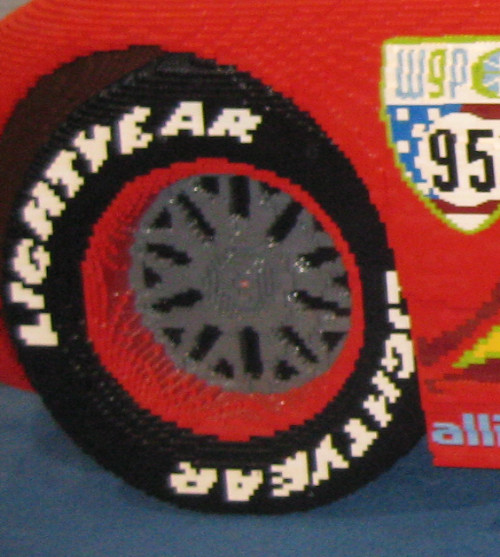 One of the few areas that didn't fall into either category 1 or 2 was this one, which was amazing enough in that kids were volunteering (some even waiting for their turn) to vacuum.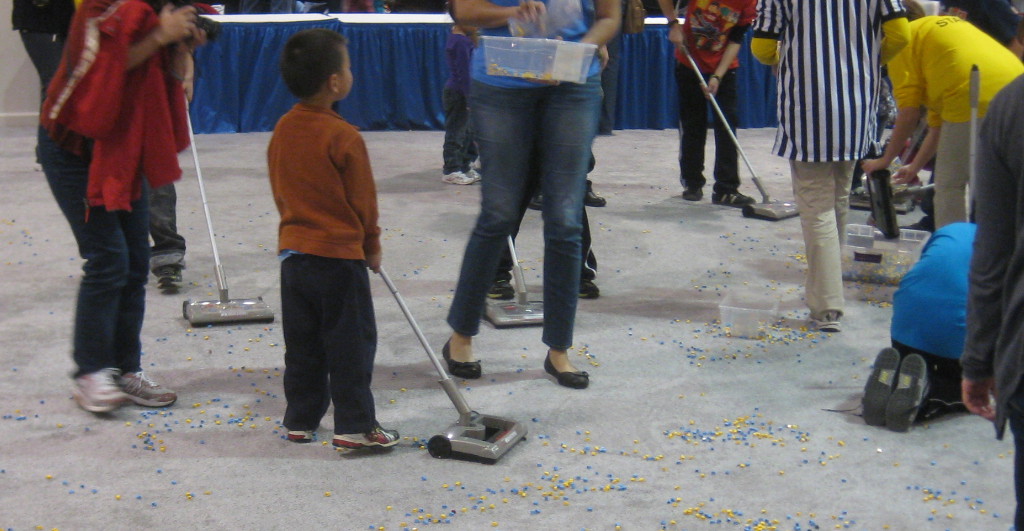 One of the areas was the monochrome build area. This was more interesting than would be expected. It is a bunch of bricks, all the same size and color. Make whatever you want, but only out of the 4×2 bricks. We could have spent hours there. Here are some of what other kids made.
There were several tables at the station, all with the same bricks. So you could go to a table and just start building what you wanted. Except for this table, where someone started a concept and then every subsequent visitor kept extended the creation.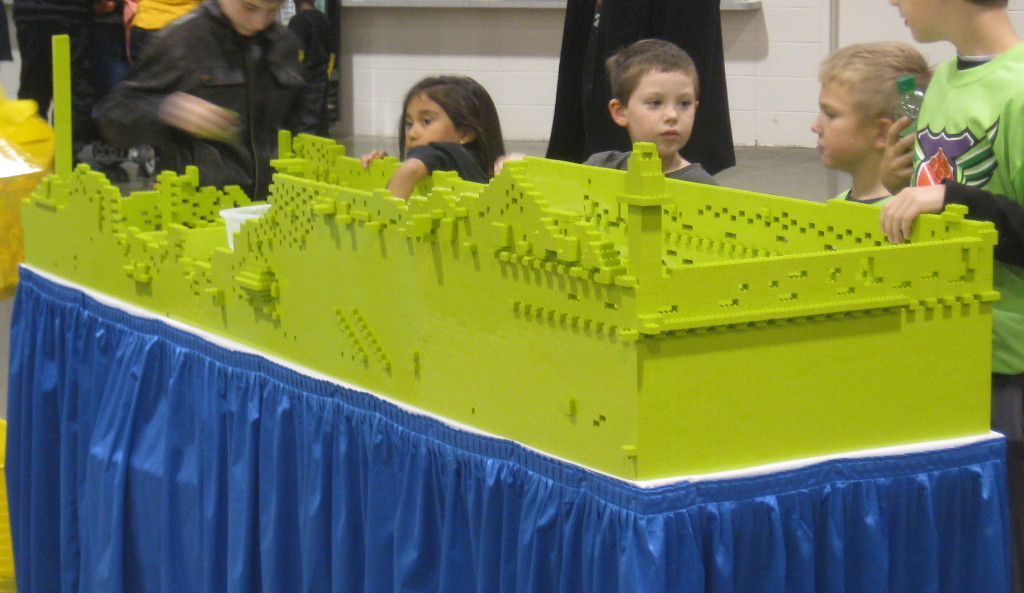 And then the most impressive sight at the Lego Fest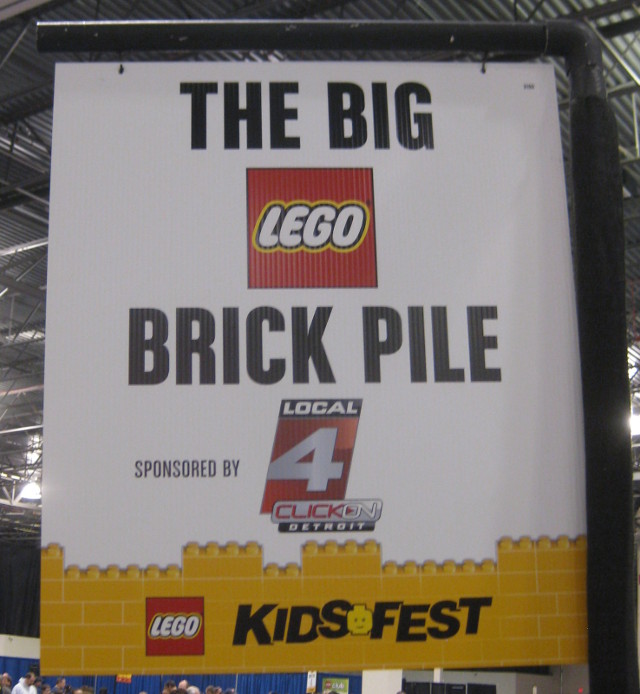 No, not the sign – the actual pile of bricks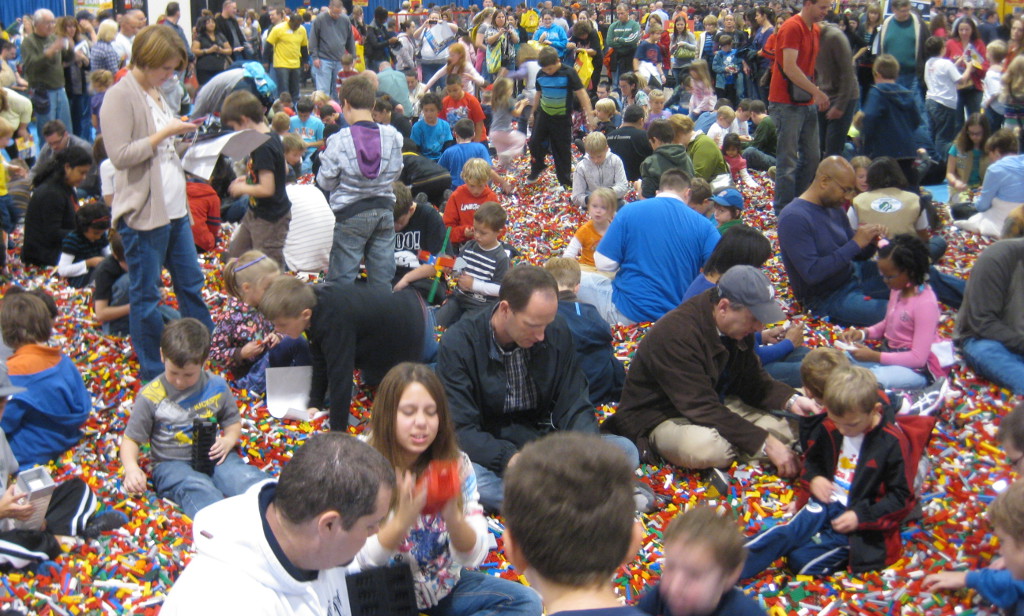 It's a few hundred square feet of Legos. Just wade on in and start building.
They had a similar (but smaller) pile of Duplos too, for the wee ones.
I think everyone except the baby enjoyed Lego Fest. He would have liked it, if we let him run free.
The bricks have fallen down,
But we will rebuild with smooth stones;
The sycamores have been cut down,
But we will replace them with cedars.
Isaiah 9:10




This little article thingy was written by Some Guy sometime around 6:35 am and has been carefully placed in the Family category.