We recently attended Lego Fest.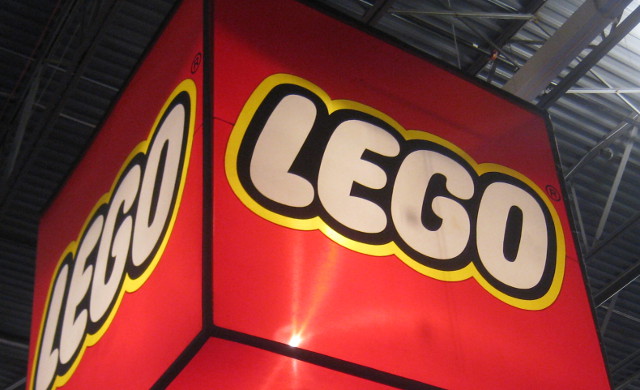 Although the Lego people will tell you that the official name is Lego Kids Fest, everyone calls it Lego Fest.
(If all this sounds familiar, then you might be thinking of what I posted about our trip to Lego Fest back in 2012.)
We started out with the art this time. The art section gives you white square plates and a bunch of single-stud pieces to create your artwork. Then it all gets hung on some walls.
Gamma chose to follow one of their templates: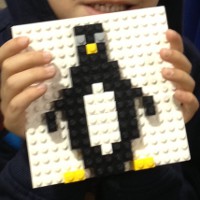 Alpha made a design of his own: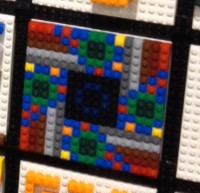 And Beta made up some character: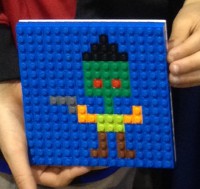 And someone else made a condensed version of Starry Night: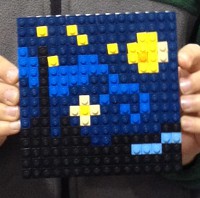 ---
Then we went over to the map area. You create a building for somewhere in the USA, and the workers then place your building where you want (as long as it's not already taken). Alpha built something that ended up somewhere by Utah, so I couldn't get a good photo of it. So you'll get to see what my camera could get: New York. Specifically, two interpretations of the Statue of Liberty.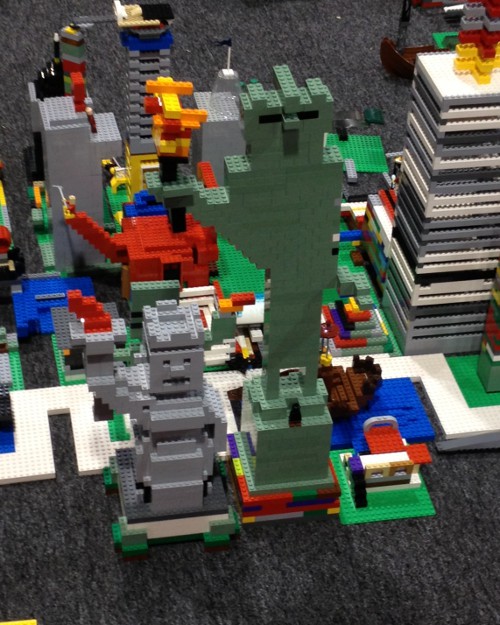 Then we wandered around a bit, watched some short Lego movies, and wound up at the monochrome build section. The kids made a tower and some stairs: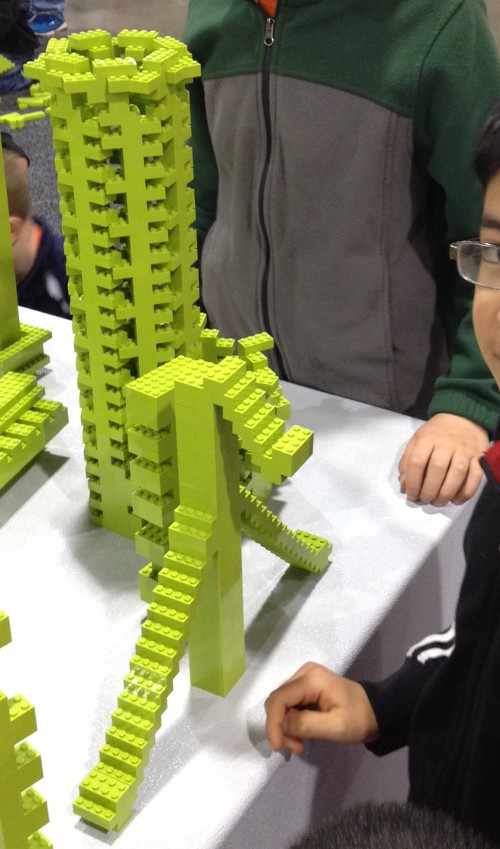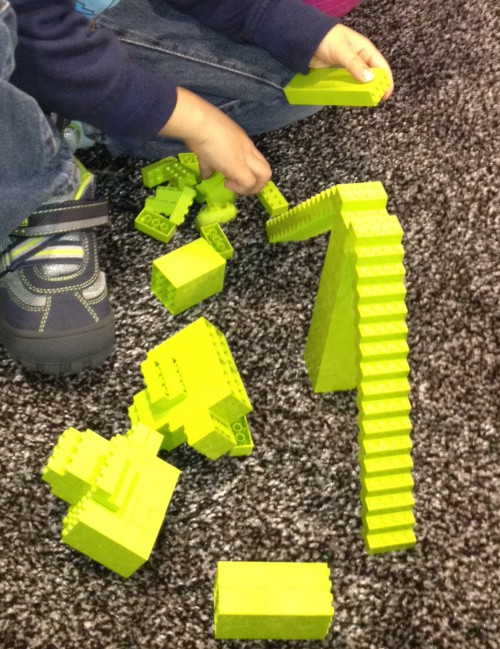 while I reminisced about old video games: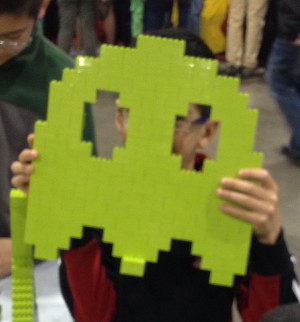 Then we ended the day at the Speedorz station. I don't remember that they had this last year, but the kids enjoyed the action there (things flying everywhere).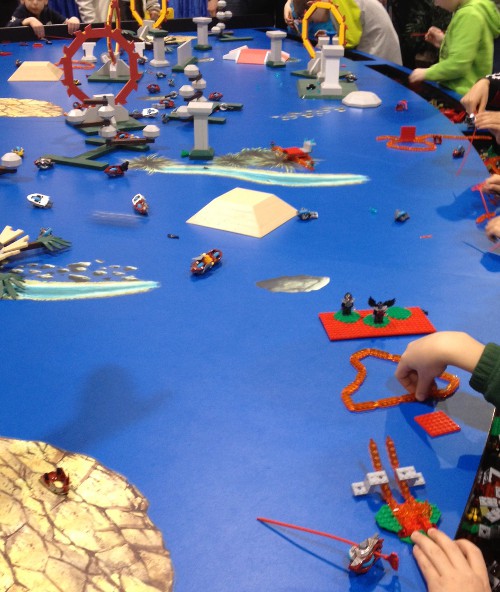 We learned from last time and left the 2-year-old at home.
With my wife, of course. Not by himself.
Again, a good time was had by all at the Lego Fest.
Now you son of man, get yourself a brick, place it before you and inscribe a city on it, Jerusalem.
Ezekiel 4:1




This little article thingy was written by Some Guy sometime around 6:46 am and has been carefully placed in the Family category.