One of the things I got for Christmas was the kit where the kids draw on circles of paper and then we send those pieces of paper back to the company and they magically turn them into plates.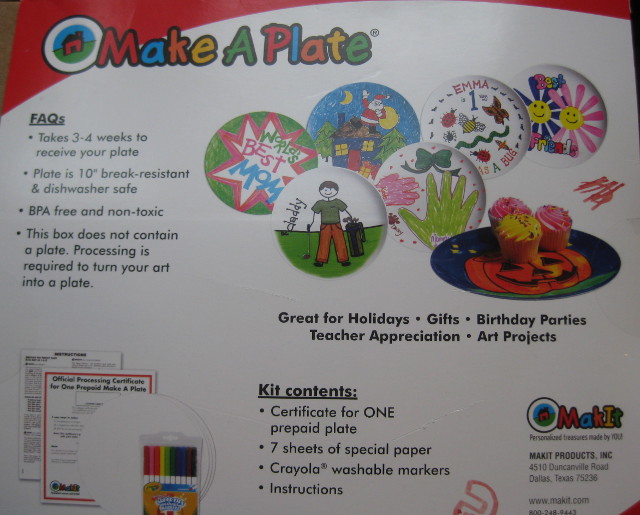 It came with 7 papers. I let the kids do them all – the youngest got 1 and the older 3 each got 2. But Beta messed up one piece and tossed it, so we ended up with 6 papers to send in. Here they are: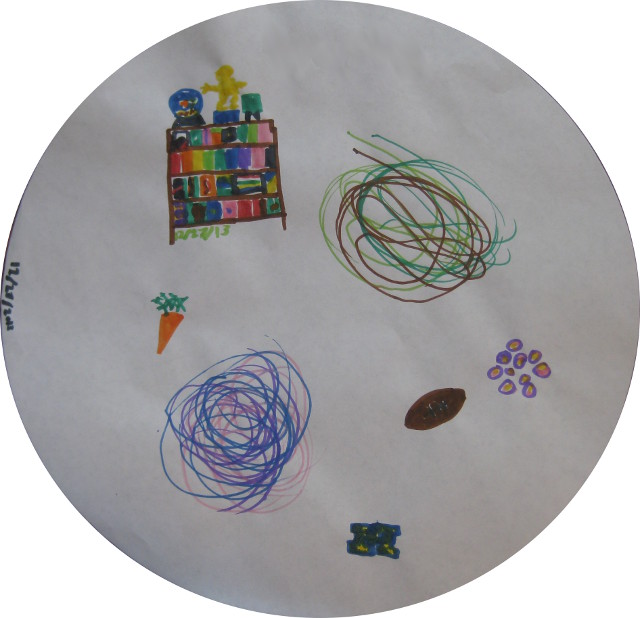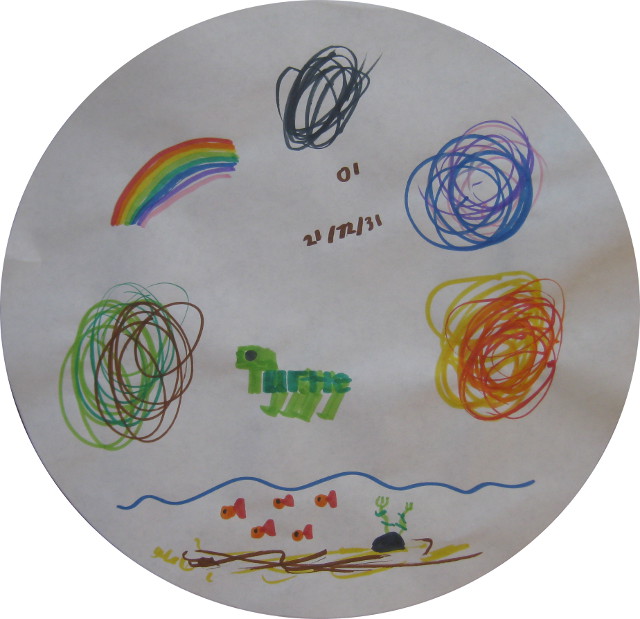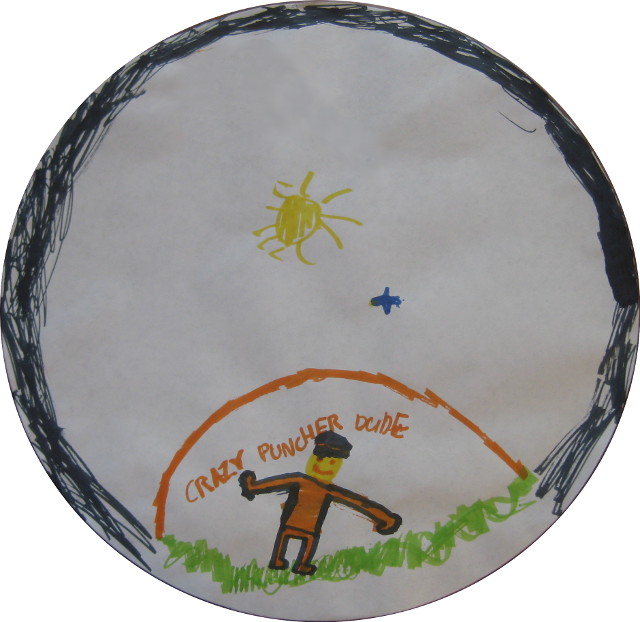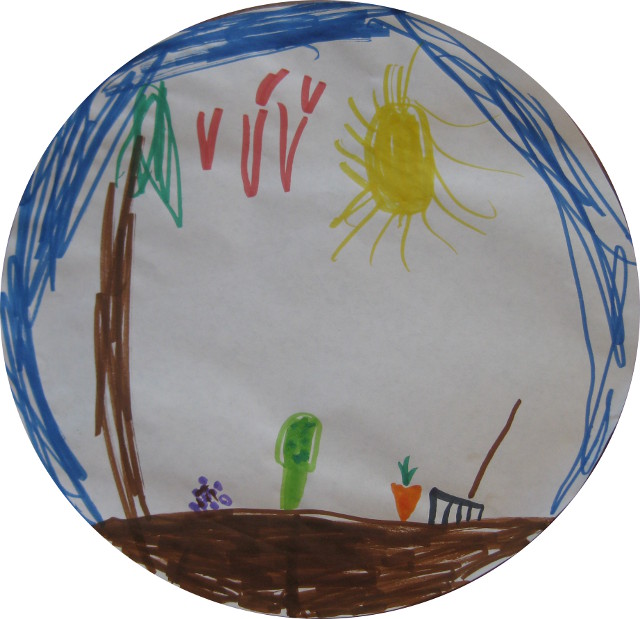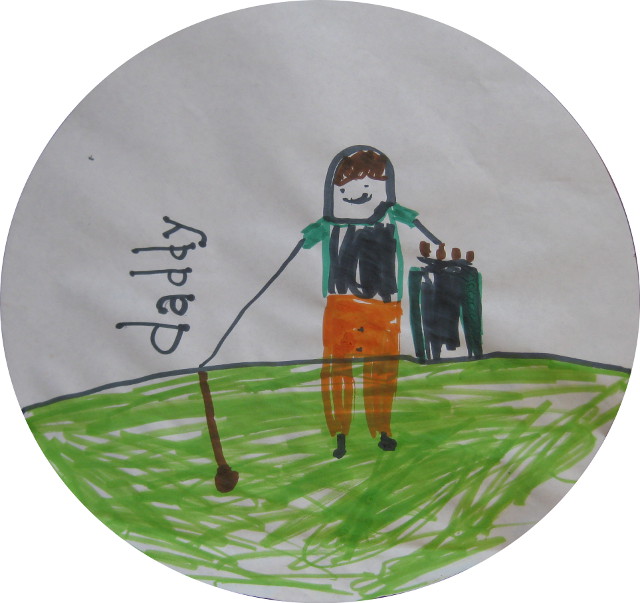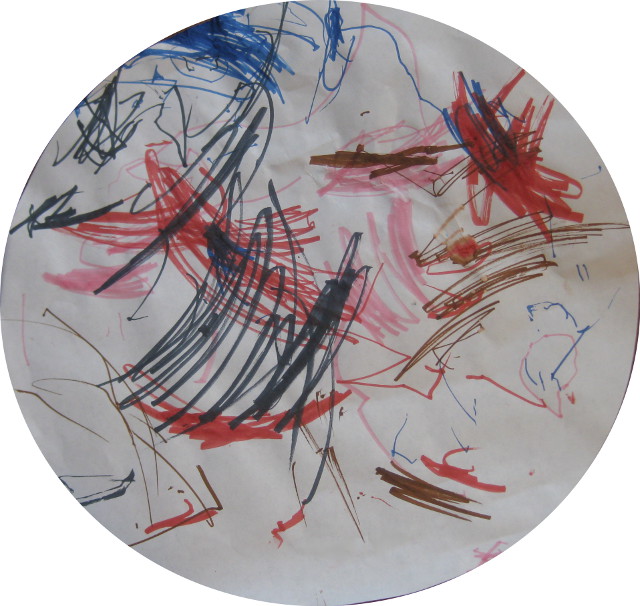 You'll notice that one of the plates is a drawing of me ("daddy") playing golf. My wife was wondering about that, since I don't play golf. She was questioning why Gamma decided to draw me golfing, so I pointed her to the box.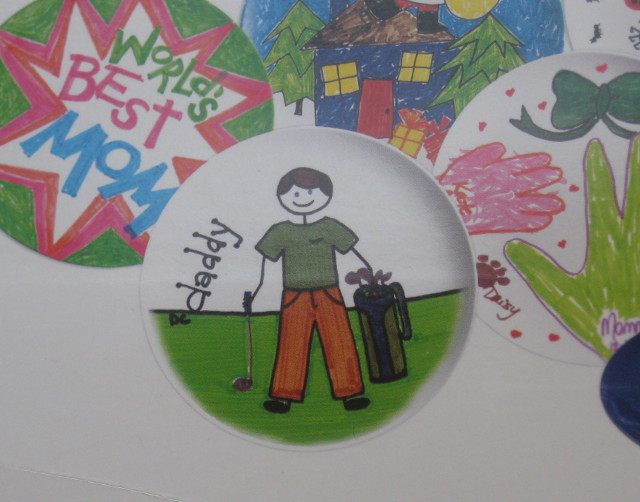 He just copied one of the example plates from the box. I knew he did that because he asked me to write "daddy" on it, because he couldn't copy the lettering that well.
He engraved on the plates of its stays and on its borders, cherubim, lions and palm trees, according to the clear space on each, with wreaths all around.
1 Kings 7:36




This little article thingy was written by Some Guy sometime around 6:16 am and has been carefully placed in the Family category.