If you ever need a random-number generator for values between 0-100, don't bother with any of the standard libraries or websites to provide them.
Just look at the weather forecast for Michigan.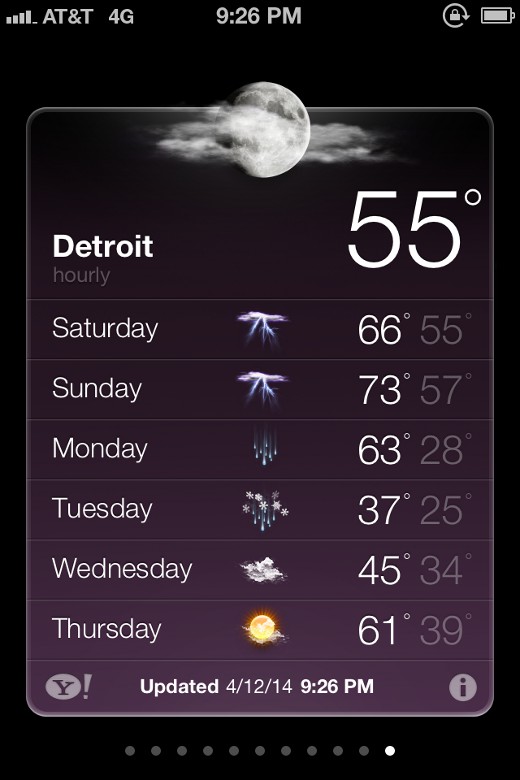 Thus I was: by day the heat consumed me and the frost by night, and my sleep fled from my eyes.
Genesis 31:40




This little article thingy was written by Some Guy sometime around 12:21 pm and has been carefully placed in the Technical category.