Here's something Gamma brought home that he did in school: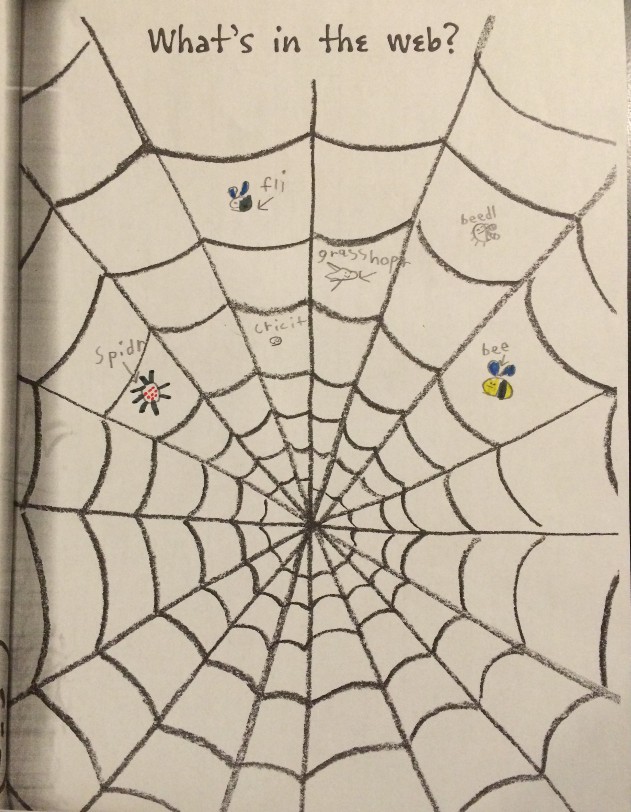 Here's a close-up, in case you want to try to read his bugs: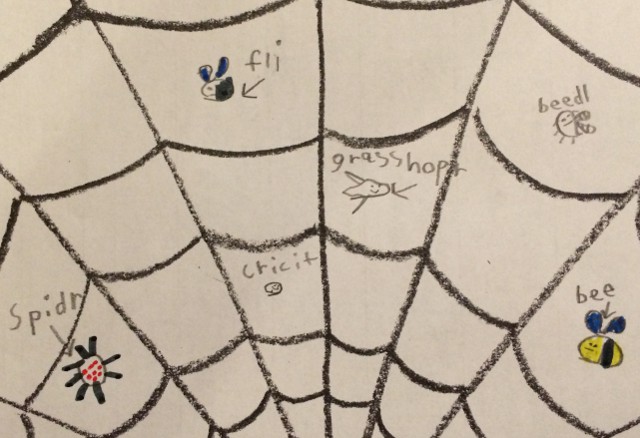 In case you still can't read them, they are:
fli
beedl
grasshopr
spidr
cricit
bee
My favorite part: the happy expression on the grasshopper's face. The other insects seems resigned to their fate, but that grasshopper is enjoying the moment.
Yet these you may eat among all the winged insects which walk on all fours: those which have above their feet jointed legs with which to jump on the earth.
Leviticus 11:21




This little article thingy was written by Some Guy sometime around 2:29 pm and has been carefully placed in the Family category.