I was using a certain device the other day and got this warning.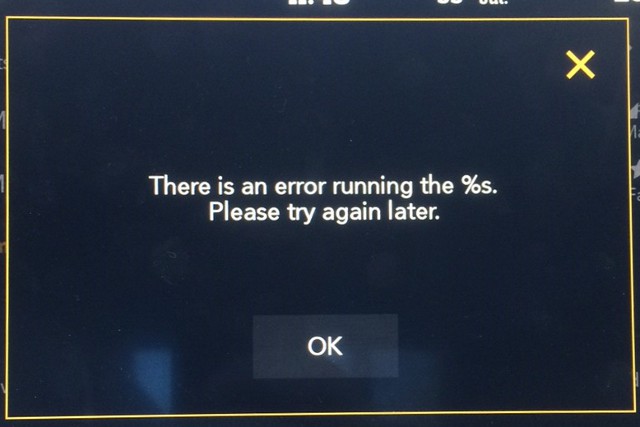 For a second or so, I was confused. Then I realized what happened and I was amused.
I do believe it was a product that was still in development, so I can't fault them yet. Don't know if the error messages were copied from a previous project, or if a conversion from C to C# or from Java to Fortran wasn't fully reviewed, or whatever.
For those not familiar with strings in programming, %s is a parameter that's supposed to be populated with the actual text.
But nothing of theirs was missing, whether small or great, sons or daughters, spoil or anything that they had taken for themselves; David brought it all back.
1 Samuel 30:19




This little article thingy was written by Some Guy sometime around 7:04 am and has been carefully placed in the Technical category.