The weather had been iffy, so I decided to check if the game was still on. The organization's website told me this: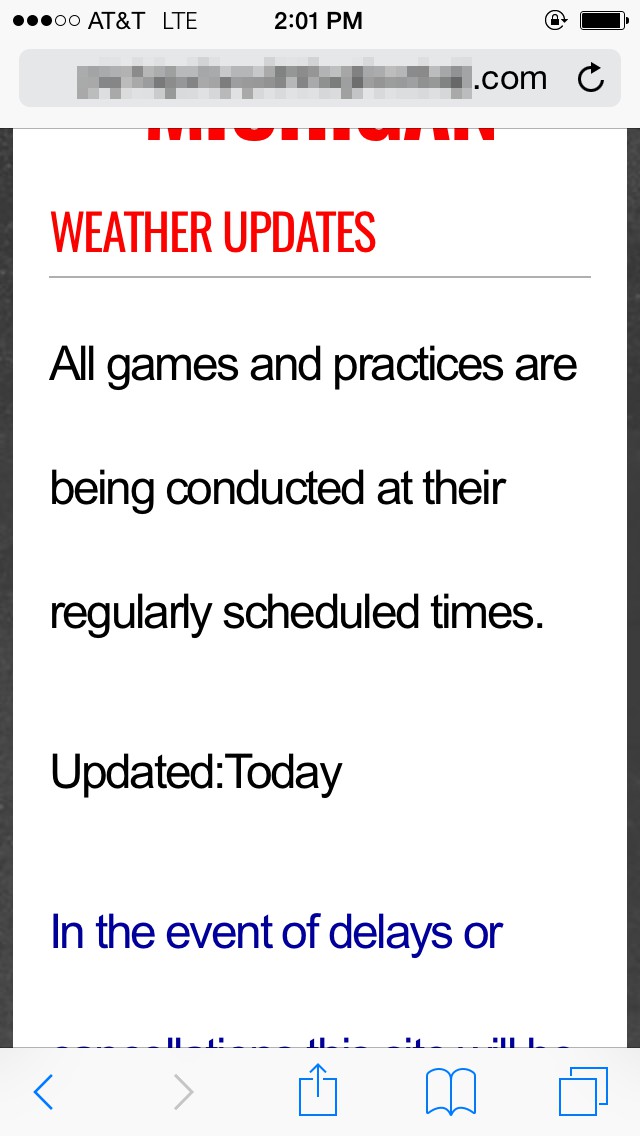 "Updated: Today"
That's worthless. What if the website guy typed in "Updated: Today" yesterday and never changed it?
That's one of the more annoying trends in web services: giving the relative time instead of absolute. For example, your inbox says it was updated 3 minutes ago. And it has said that for the last half hour.
Dear user-interface designers: try to give information with absolute times/dates, not relative. That way I know if the information is stale.
In my line of work, I deal with safety systems. There are all sorts of mechanisms for ensuring data is new and correct. I don't expect rolling counters and checksums, just a normal date and time display. Don't try to make my life easier by oversimplifying the data – you're making it worse by making the data unreliable.
But encourage one another day after day, as long as it is still called "Today," so that none of you will be hardened by the deceitfulness of sin.
Hebrews 3:13




This little article thingy was written by Some Guy sometime around 12:36 pm and has been carefully placed in the Technical category.