It may have been 9 below zero this morning, but spring training has started so I know winter's demise is imminent.
I don't really follow baseball, so I'm surprised that I know that spring training has started. And you may be surprised to know that I got a sneak peek at the new lineup for the 2011 baseball season.
That's right, I have the exclusive scoop on who will be starting for Detroit. Without further ado, here is the starting lineup for the Detroit Tigers.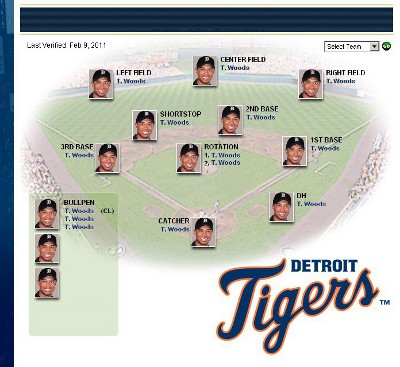 Click on the picture for a full-size version. It's much easier to read.
And sorry about the verse – there are lions in the Bible but no tigers.
Twelve lions were standing there on the six steps on the one side and on the other; nothing like it was made for any other kingdom.
1 Kings 10:20