I didn't set out to make any political statements or economic analysis here; I just heard an political-economic term and it sounded like it could be a feature at a water park. I thought "What other economic terms could be in a water park?" and naturally they divided themselves into two camps.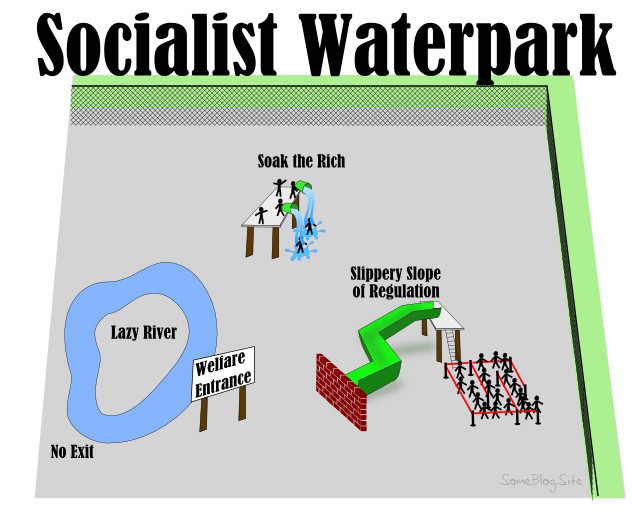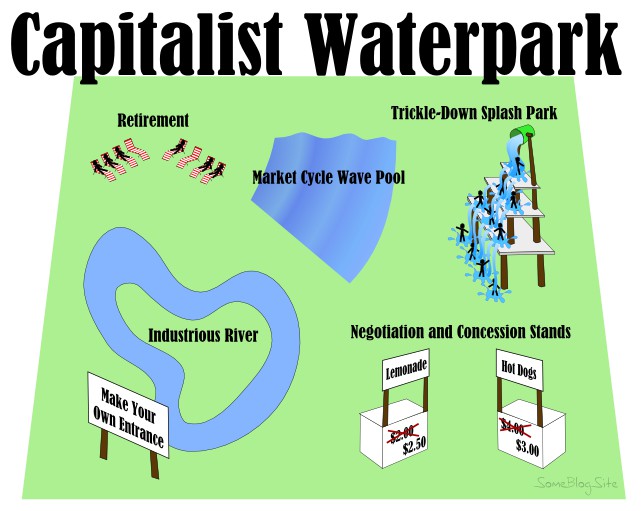 Here are the features of the socialist water park:
Soak the Rich splash park
Slippery Slope of Government Regulation water slide
Lazy River of welfare
Here are the features of the capitalist water park:
Trickle Down splash park
Market Cycle wave pool
Industrious River of work
Negotiation and Concession stands
The generous man will be prosperous,
And he who waters will himself be watered.
Proverbs 11:25




This little article thingy was written by Some Guy sometime around 6:05 am and has been carefully placed in the Humor category.