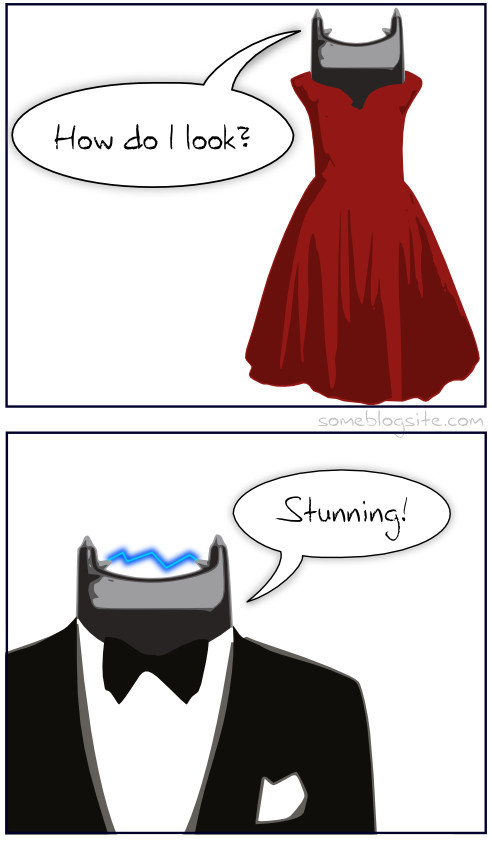 Transcript:
Female: How do I look?
Male: Stunning!
They told him, saying, "Joseph is still alive, and indeed he is ruler over all the land of Egypt." But he was stunned, for he did not believe them.
Genesis 45:26




This little article thingy was written by Some Guy sometime around 12:11 pm and has been carefully placed in the Humor category.