I haven't had much training in emergency medical situations, but I did have something back in high school health class. And various bits and pieces of knowledge that I picked up over the years, especially being a parent.
The one piece of advice I remember about burns is this:
Do not put butter on burns!
All my knowledge about what to do with burns consists of that – do not put butter on them. I have no idea what I am supposed to put on burns – I know only what NOT to put on them.
In order to help those of you who have the same problem as I do, I have decided to put together burn kits that you can keep in your house or car or wherever you think you might need them. That way, you won't have to think about what you are supposed to put on burns – it will be right there for you.
Here is my first prototype: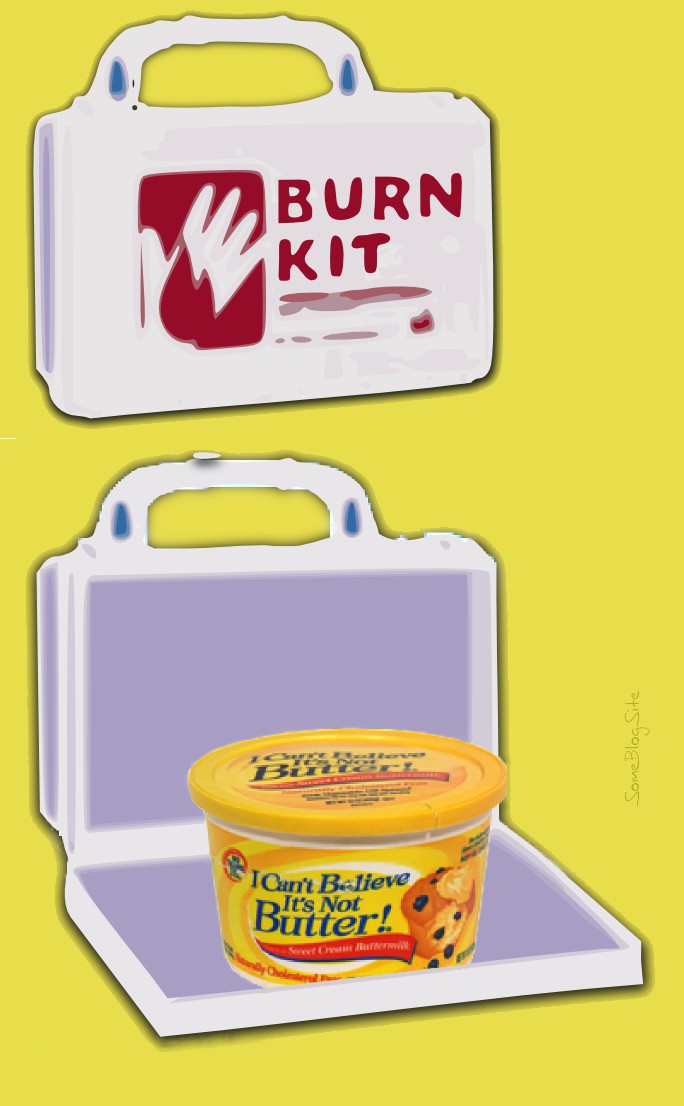 Like I said, put something that's not butter on burns, right?
But if the bright spot remains in its place and has not spread in the skin, but is dim, it is the swelling from the burn; and the priest shall pronounce him clean, for it is only the scar of the burn.
Leviticus 13:28




This little article thingy was written by Some Guy sometime around 6:58 am and has been carefully placed in the Humor category.