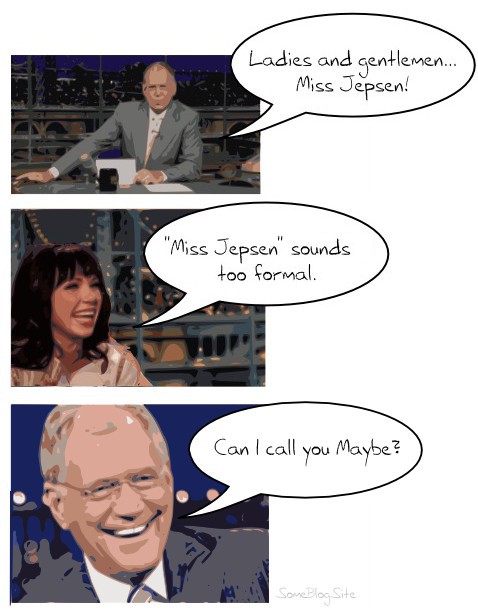 Transcript:
Late-show host: Ladies and gentlemen … Miss Jepsen!
Carly Rae Jepsen: "Miss Jepsen" sounds too formal.
Late-show host: Can I call you Maybe?
I thought the comic could use another panel, but I decided to give the options here instead. What should Carly Rae Jepsen's response be?
No, but you can call me a taxi.
Sure, just don't call me late for dinner.
I am serious… and don't call me Shirley.
Good night Gracie.
Any other good lines?
Then the commander of the officials assigned new names to them; and to Daniel he assigned the name Belteshazzar, to Hananiah Shadrach, to Mishael Meshach and to Azariah Abed-nego.
Daniel 1:7




This little article thingy was written by Some Guy sometime around 6:46 am and has been carefully placed in the Humor category.